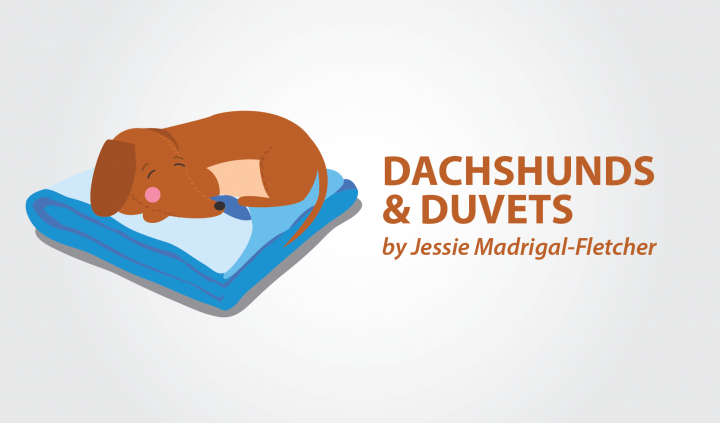 Whenever I see the word "rebel" on a T-shirt, mug, or pillow, I feel a need to own that piece of self-identifying merchandise. I've been a rogue one since I was a wee 5-year-old telling my parents I wanted to dress like Madonna. With endometriosis, you get not only a lifetime of hormonal fun but also a long list of things you shouldn't do, food to avoid, ingredients to shy away from, habits to drop.
The rebel in me sometimes struggles to follow the rules. Off the top of my head, I can think of many things I shouldn't do, but can't help falling for every time.
Eating soft pretzels
Quoting one of my favorite TV shows, "Schitt's Creek," "I will not feel shame about the mall pretzels." I only discovered these glorious, twisted ringlets during my recent travels in the United States, and I just can't resist their overtly salty and deliciously glutenous nature. Yet, gluten is an inflammatory agent of gargantuan proportions, and almost every time I eat a pretzel, I struggle to digest it. But here I am, planning my next visit to the U.S. and counting the days until I sink my teeth into a chewy pretzel. 
Dancing way too enthusiastically to Florence + The Machine's 'Delilah'
Ever since I saw Florence Welch perform that song in Nashville, I break out in dance whenever the tune comes on. Of course, it is great to dance, but not when you do so in such an enthusiastic way that you pull your adhesions-scar tissue and end up folding over in severe pain. This happened two days ago, and it took me 24 hours to recover. I'd like to say I won't do it again, but play "Delilah" and see what happens. 
Running when there's no energy
Most of the time, I listen to my body, comply, and take it easy. Other times, I just have to go out and run away from my anxiety. I simply have to, and in that case, it's less running and more of a slow shuffle of my feet. Yes, once I'm back home I feel doubly exhausted. But I am also anxiety-free and secretly happy that I ran.
Forgetting to say please and thank you
My mum taught me well, I assure you, and being half-British, I'm a stickler for good manners. But when I am in so much pain that I can barely speak, I quickly become a monster. It's best to stay away, but just don't do it for too long. I love company and will probably miss you dearly once I'm back to feeling human. 
And finally, wearing leopard print. While this is completely unrelated to endometriosis, I just don't see myself ever quitting that habit.
There are so many things an endometriosis patient should or shouldn't do. The list is endless, and life is too short. It's perfectly OK to not comply with everything. Even the most disciplined ones rebel a little sometimes. You do you, and don't sweat it.
***
Note: Endometriosis News is strictly a news and information website about the disease. It does not provide medical advice, diagnosis, or treatment. This content is not intended to be a substitute for professional medical advice, diagnosis, or treatment. Always seek the advice of your physician or other qualified health provider with any questions you may have regarding a medical condition. Never disregard professional medical advice or delay in seeking it because of something you have read on this website. The opinions expressed in this column are not those of Endometriosis News or its parent company, BioNews Services, and are intended to spark discussion about issues pertaining to endometriosis.