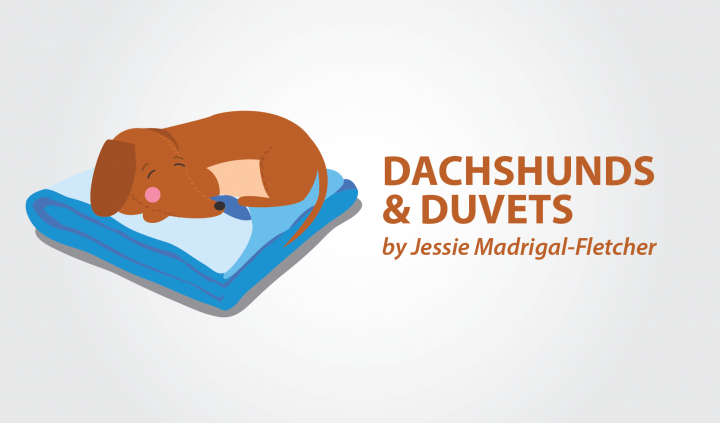 If, like me, you have made dietary changes to manage your endometriosis, one of the first things you probably sought to give up was gluten and wheat-based products. If, also like me, you absolutely love bread, you probably are struggling to keep up with this side of the endo-diet. You find yourself staring longingly at loaves of bread, hating anyone with a sandwich in their hands.
The theory behind going gluten-free is that gluten — found in bread, pasta, pizza, cakes, and any wheat product — is an inflammatory agent. For endometriosis patients, a lot of pain comes from inflammation, so the goal of an endo-diet is to avoid eating or drinking anything that would make matters worse.
However, bread is packed with vitamins and minerals. It also tastes wonderful. It makes any dish more wholesome and filling. Bread exists in a huge number of forms: loaves, rolls, pancakes … pizza. Just thinking about pizza dough makes me want to write an epic poem and rhyme about burrata and mozzarella in E.E. Cummings' style. 
So, here are some things my body can tolerate when I crave bread like the cookie monster lusts after chocolate chip dough. (Please note that these suggestions won't be useful for those who have celiac disease or have a severe reaction to gluten.)
Sourdough
Supermarket gluten-free loaves don't quite cut it sometimes. They are full of sugars and other ingredients that can be quite tricky to digest. Sourdough is not considered completely gluten-free, so that's a downside. However, this type of bread has been left to ferment longer than the regular kind, breaking down gluten and making it much more digestible. I reach for sourdough when I have a proper craving, and as long as I don't eat a lot of it, I'm OK.
There also are sourdough pizza bases that not only are delicious, but never give me any digestive trouble. Speaking of pizzas …
Gluten-free pizza bases
There are many recipes online for making a great and authentic pizza base without any wheat. If I don't mind doing some work in the kitchen, they actually feel and taste like the real thing. 
I have tried using vegetables or ingredients like quinoa as a base, with mixed results. For instance, on the cauliflower pizza debate, I am afraid I fall into the denier camp. Maybe I didn't make it right, but it didn't seem "bready" enough to me. If it doesn't fool me into thinking it's pizza, then it won't help with the craving. Plus, I find cauliflower very hard to digest.
Easy pancakes
Buckwheat flour is slowly becoming one of the loves of my life. It appears quite glutinous even though it has no gluten, meaning it binds together nicely and is very elastic. You can make quite a lot with it: bread, pizza, and ridiculously easy pancakes.
Mix half a cup chickpea flour (or any gluten-free flour you have around) and half a cup of buckwheat flour, then add a teaspoon of baking powder and a pinch of salt. Mix in some water, little by little, until you have a gooey consistency. Let it rest for a bit. Pour a ladle-full portion into a medium-hot pan — maybe add some vegetable oil if you need to grease it. Cook each side until golden brown. These are my go-to pancakes for breakfast (with maple syrup, plus fruit or nuts) or lunch (add scrambled eggs, halloumi, salad, etc.).
Going gluten-free is a personal choice if you're not celiac or allergic to gluten, and while it is a great idea to avoid inflammatory foods, completely eliminating them may not be necessary or possible. Reducing intake could quickly improve digestive issues, but it's important to replace inflammatory foods with something equally nutritious rather than go hungry.
***
Note: Endometriosis News is strictly a news and information website about the disease. It does not provide medical advice, diagnosis, or treatment. This content is not intended to be a substitute for professional medical advice, diagnosis, or treatment. Always seek the advice of your physician or other qualified health provider with any questions you may have regarding a medical condition. Never disregard professional medical advice or delay in seeking it because of something you have read on this website. The opinions expressed in this column are not those of Endometriosis News or its parent company, BioNews Services, and are intended to spark discussion about issues pertaining to endometriosis.