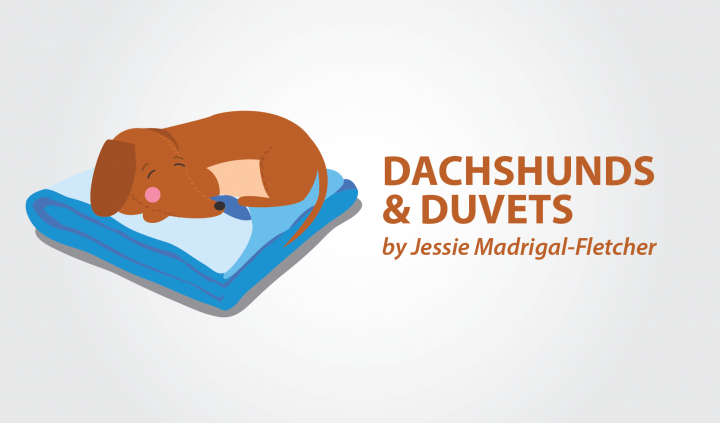 Whenever I'm at a bookstore, I always end up in the self-help section. It's hard not to be drawn toward a table full of colorful books, attractive covers, and uplifting titles. I used to be the kind of person who would pick one of these books and buy it on the spot. I would walk out of the store with a renewed energy, somewhat giddy, hoping this book would be the one — the book that would help me change the way I thought, bring some positivity and change into my life. It would make me better. 
But that's not how things would turn out. 
Not because I'd become a cynical, moody jerk — I most definitely am one, once a month, hello PMDD! But trying to think differently, or positively, is something I never excelled at.
It's not that I am a negative person either. I used to be quite the dark soul in my teens — thank you Alanis, Kurt, and Fiona — but I moved on from that. I believe in unexplained happy coincidences, and I also think that sometimes spells of good luck just happen. I do know that thinking positively about oneself can be great for inspiring change and staying motivated during times of hardship. 
But, at the same time, I am done with forced positivity, especially when it comes to endometriosis. I haven't lost all hope or resigned myself to a lifetime of pain. It's just that accepting my illness and its current state has brought me peace of mind. I needed that.
The struggle to stay positive was getting to me.
I was once told that thinking differently would affect my symptoms. The person who told me this had a warm smile. They were very loving and animated, trying to make me "realize" that a lot of my suffering came from my negative thoughts. I didn't bother arguing with them or asking what they thought was in my mind. Instead, I became anxious. Was I letting myself down once again? Was I to blame for my life-altering symptoms?
Later, with time and clarity, I wondered to myself: How does thinking positive get rid of the adhesions on my left ovary? How will it make my uterus unstuck and unfold? When will happy thoughts suddenly turn me into a goddess of fertility? How does repeating "I am happy" in front of a mirror reduce the number of days I am bleeding rivers?
Positive thoughts can, of course, be useful.
When trying out a new doctor or starting a new line of treatment, we can all do with a bit of hope. Naturally one needs positivity when laying on a hospital bed, awaiting surgery. But I know that my endometriosis is here to stay, and I am OK with that. My daily life will involve chronic fatigue and painful, heavy limbs, and this illness may have no cure, but that's absolutely fine. 
I look at all the books I've purchased over the years, the 11 versions of guides on "how to be happy," how to think differently, how to channel my inner superhero … All of them made me feel like a failure, a permanently depressed, lost cause. 
Yet none of those books spoke of acceptance. And acceptance is freeing and calming. It's what yoga and meditation have taught me. It's also what the latest book on self-improvement I'm reading (because bad habits die hard) talks about. "The Subtle Art Of Not Giving A F*ck," by Mark Manson, is actually confirming what I already knew. I don't agree with everything in the book, but Manson discusses accepting pain and struggle as an inherent part of life, instead of fighting it. This spoke to me.
I'm done punishing myself for not being able to smile through the pain.
Living with endometriosis is not a daily battle I must champion through. It's just another way of life. There are no winners, no losers, just a different way of doing things. It is not up to me to change the fact that I have endometriosis.
I accept this is "my way" of life and feel enormously better for having done so.
***
Note: Endometriosis News is strictly a news and information website about the disease. It does not provide medical advice, diagnosis, or treatment. This content is not intended to be a substitute for professional medical advice, diagnosis, or treatment. Always seek the advice of your physician or other qualified health provider with any questions you may have regarding a medical condition. Never disregard professional medical advice or delay in seeking it because of something you have read on this website. The opinions expressed in this column are not those of Endometriosis News or its parent company, BioNews Services, and are intended to spark discussion about issues pertaining to endometriosis.