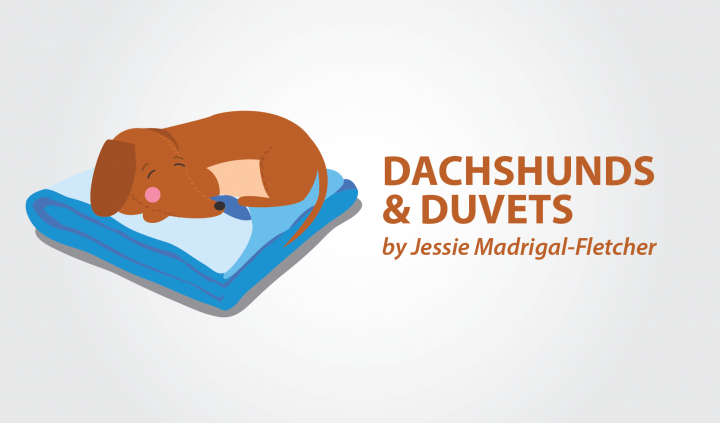 Third in a series. Read parts one and two.
For the last couple of weeks, I have been sharing how living with endometriosis can affect your mental health. This week, I am writing about PMDD, something that can be behind some of the most upsetting symptoms.
PMDD stands for premenstrual dysphoric disorder. It's a condition that affects some women, turning PMS into a nightmarish experience. Symptoms include severe anger fits, extreme low moods, and a general inability to function as normal. It's basically PMS on steroids, except it happens naturally, thanks to those pesky little hormones. 
To me, PMDD turned out to be the reason behind my monthly suicidal thoughts. Bear with me as I breathe deeply, because this admission is not something I like to broadcast. But in the spirit of helping others suffering through the same harrowing symptoms, we need to talk about this sort of thing more openly. 
For years, in the days before each period, I would experience severe low moods so bad that I would struggle to get out of bed. I would feel overwhelmed with the simplest decisions, easily becoming irritated, my mind spinning in a self-destructive cycle. I'd doubt my own abilities to carry out the easiest of tasks. Sometimes I'd close my eyes and almost become dizzy from overthinking and analyzing everything. My usual self-deprecation would turn into a cruel form of self-hatred. 
It took me a good while to make the connection between my hormones and what was happening. I thought this was "normal" PMS. It was only when I was diagnosed with endometriosis and told about the imbalance in my hormones that talk of this disorder became possible. 
The good news is that addressing hormonal symptoms can improve the condition, meaning that in most cases, it's a treatable disorder. The issue arises in the actual diagnosis of PMDD.
PMDD is often defined as an endocrine disorder, making it a hormone-related issue. Physical symptoms such as sleep problems or migraines arise, but this hormonal imbalance will also affect emotions. That is where it gets tricky. Some psychiatrists have wrongly diagnosed it as bipolar disorder, meaning its usual line of treatment with antipsychotics did not address the hormonal imbalance. I can relate to this because as a sufferer of PMDD my doctors wrongly prescribed me anti-depressants for years. 
Luckily, awareness of PMDD is increasing.
There is also a line of thought that genetics may cause PMDD. If you have endometriosis and suffer from these harsh symptoms, it's worth mentioning to your doctor so you can work through them and find a helpful line of treatment.
My PMDD has been greatly reduced since my last surgery, through self-care and a lot of awareness. Cognitive behavioral therapy has also done wonders by helping me spot the signs of crises and avoiding anything that could worsen my PMS. I am also now on a new pill, which should soften the hard edges and lower the intensity of PMDD on the days before and during my period. 
The connection between endometriosis and our emotional health is undeniable.
We throw the label "invisible illness" around so freely and forget that this disease comes with huge, life-altering symptoms. The effects on our mental health are not only clear but extremely important to address. We must not consider the emotional symptoms a sideshow of this illness, and should instead give them the central stage they merit. 
Speak about your mental health and ask for help. And remember, it's not you, it's the endometriosis. 
If you struggle with thoughts of suicide, please contact the Suicide Prevention Lifeline in the U.S. (1-800-273-8255, available 24/7) or Samaritans in England.
***
Note: Endometriosis News is strictly a news and information website about the disease. It does not provide medical advice, diagnosis, or treatment. This content is not intended to be a substitute for professional medical advice, diagnosis, or treatment. Always seek the advice of your physician or other qualified health provider with any questions you may have regarding a medical condition. Never disregard professional medical advice or delay in seeking it because of something you have read on this website. The opinions expressed in this column are not those of Endometriosis News or its parent company, BioNews Services, and are intended to spark discussion about issues pertaining to endometriosis.