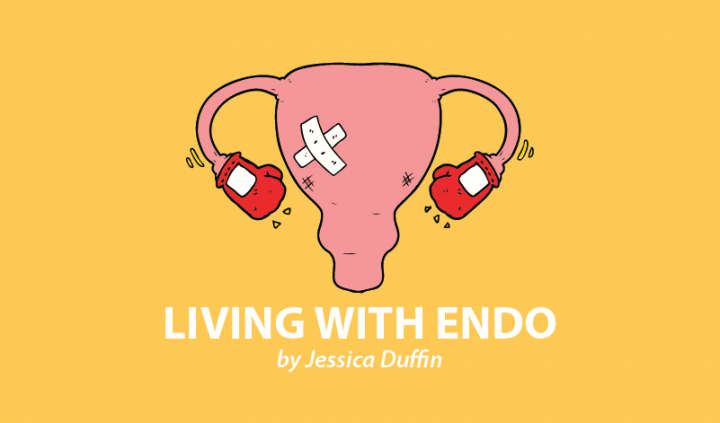 Are you thinking about becoming self-employed to help you manage your endometriosis?
I recently completed my first self-employed tax return and rented a coworking space because of internet problems. The timing of these two things prompted me to reflect on my experiences as an employee, freelancer, and business owner. I considered whether being self-employed has helped me to cope with endometriosis in the ways that I had hoped.
In this column, I want to share with you some key comparisons between being self-employed and employed. I hope that it helps you to prepare for whatever choice you make.
Sick leave
Having paid sick leave is a significant benefit of being an employee. These days, I have to work through it, despite being ill. The flexibility of working for myself means I can move my days around, but I can't skip a day because a skipped day equals no pay. So, I tend to work an extra day if I need time off. However, one way to manage this is to put aside a sum of money each month that allows you to "pay yourself" even on a sick day. That's my big goal this year.
Holidays
Similarly to sick pay, I don't get paid if I take a holiday. I work extra days in the lead-up to my time off so that I still receive the same income at the end of the month. There are ways around this: I'm working on creating passive income streams, but this can take time to develop. In the meantime, I'm trying to put money aside each month so I can take a holiday and still pay my bills.
A bonus of being self-employed is that you can take as many vacation days you like. For the past two years, I've taken off almost the entire month of December.
Community
A recent stint in an office has demonstrated to me how much I'm influenced by being around other people.
Firstly, as I explored last week, it heightens my anxiety because I don't want people to ask questions about my fatigue, why I don't join in with social drinks, why I eat certain foods, and why I'm a bit quiet sometimes.
On the other hand, being around people feels good. We're social creatures, and studies show that social isolation can lead to depression and other health issues. I admit that I've struggled with working alone over the past two years. Staying positive has been a challenge, and I've noticed how much my mood has lifted recently.
I'm dealing with this complicated situation by working one day at the workspace, then one day at home, and it seems to be helping me find a balance.
Money
Strangely, money has been the least challenging aspect of being self-employed. While I'm nowhere close to the income I had several years ago — I had reduced my responsibilities and hours over the years to accommodate my health — I'm steadily increasing my income, and I always manage to pay my bills. Life goals and luxuries, however, have been put on the back burner while I build my business.
I don't have that constant anxiety about not working hard enough for the money I earn, which previously was a concern thanks to endo brain fog. I set the pay rate, and I know I can perform well and offer good value for that fee. Taking control of my pace and workload has alleviated my anxiety, and I no longer think that I'm about to get fired at any minute.
Time management
Setting my hours has been one of the best parts of being self-employed — and also one of my biggest challenges. I adjust the time I arise in the mornings to what feels right for my body, but because I work on an hourly rate three days a week, I make up the hours later in the day.
However, on the days I work on my business, I can work for the amount of time that suits me. As long as I'm focused and motivated, I can complete an entire day's work in four to five hours. My approach is streamlined and I feel confident saying no to anything that's not my priority for the day.
Overall, self-employment is the life for me, but working for myself takes consideration and planning. Each person is different, so take your time to understand what's right for you.
***
Note: Endometriosis News is strictly a news and information website about the disease. It does not provide medical advice, diagnosis, or treatment. This content is not intended to be a substitute for professional medical advice, diagnosis, or treatment. Always seek the advice of your physician or other qualified health provider with any questions you may have regarding a medical condition. Never disregard professional medical advice or delay in seeking it because of something you have read on this website. The opinions expressed in this column are not those of Endometriosis News or its parent company, BioNews Services, and are intended to spark discussion about issues pertaining to endometriosis.