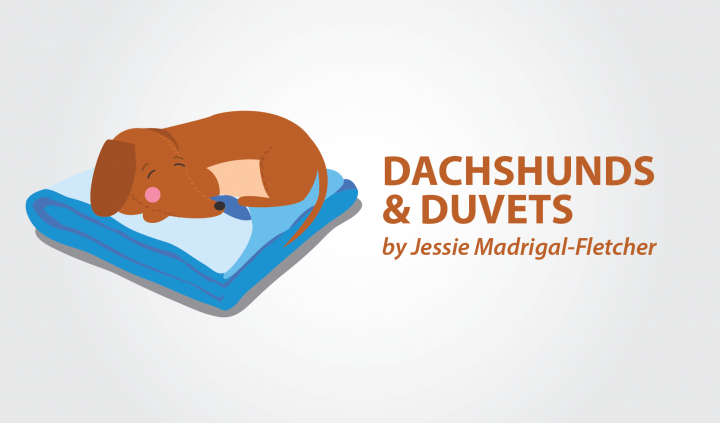 A few months ago, before setting off on my travels to the United States, my specialist prescribed my first hormonal treatment since my endometriosis diagnosis: a progestogen-based minipill. Until that point, I was reluctant to try any form of hormonal medication. I had taken a contraceptive pill for years, before even knowing endometriosis was a thing. It wasn't a great experience, as I suffered from migraines and mood swings. I was actually quite happy to be hormone-free, so to speak. 
However, I knew that traveling and having my periods would be very tricky to navigate. I simply couldn't fathom suffering flare-ups so far away from home. So, I accepted the hormonal medication prescription and began taking the pill immediately.
Everything felt OK at first. After two weeks, the intermittent bleeding began. Confused, I asked endometriosis patients in my local support group: Is this normal? Should I run back to my specialist? They told me it was a pretty common side effect of that type of pill. Normally, after a month or so, everything would settle. I simply shrugged my shoulders and carried on.
However, the spotting never really went away.
I would get four to five days of relief, but then the bleeding would come back stronger. At one point, I was losing a worrying amount of blood and considered taking myself to the ER.
As soon as I got back home, my specialist took me off this line of treatment — apparently, passing clots the size of tennis balls is not the desired outcome. He suggested we try the famous Provera (medroxyprogesterone) tablets. Each Provera tablet contains an active ingredient called "medroxyprogesterone acetate," which is a synthetic form of the naturally occurring female hormone progesterone. It's supposed to address the imbalance that occurs with endometriosis and help restore natural hormone levels, mimicking the effects of natural progesterone.
I have begun taking two pills every day. Again, the aim is to eliminate my periods. Some of the expected side effects include my old friend, adult acne, and the best one yet … vaginal dryness! I've only been on Provera for almost two weeks now, so at this point, it's difficult to notice anything amiss.  
I really need this new treatment to work, even if just a little.
My latest flare-up had me bedridden for days and in excruciating pain for hours on end, so I am desperate to find anything that could get rid of my periods. I cannot lose eight days of my life every month, confined to my bed with a barely functioning brain.
Apart from giving me a hormonal medication prescription, my specialist also shared the news I'd been dreading for a while: He is retiring this year. The rivers I cried and the subsequent anxiety crisis … I shall save for another update. 
***
Note: Endometriosis News is strictly a news and information website about the disease. It does not provide medical advice, diagnosis, or treatment. This content is not intended to be a substitute for professional medical advice, diagnosis, or treatment. Always seek the advice of your physician or other qualified health provider with any questions you may have regarding a medical condition. Never disregard professional medical advice or delay in seeking it because of something you have read on this website. The opinions expressed in this column are not those of Endometriosis News or its parent company, BioNews Services, and are intended to spark discussion about issues pertaining to endometriosis.