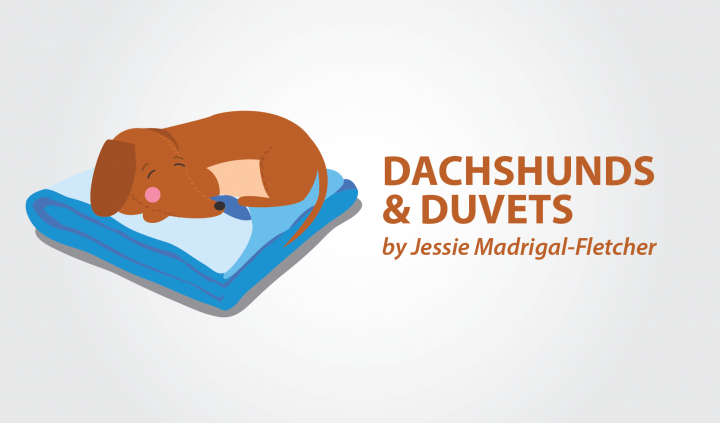 I am lying on a stranger's bed, wearing next to no clothes, and putting all of my efforts into not being my usual awkward self. I ask her to "please don't photoshop my scars, my bruises, or my cellulite," and carry on undressing. We are in a beautiful small house in Cambridge, at a photo shoot I've organized with Alexandra Cameron, a brilliant portrait photographer. All I've brought with me is my nicest underwear, because we are photographing my naked body. 
Body issues have been a big part of my life. I developed an eating disorder in my teens, and for more than a decade, I lived in a constant state of dieting, even though I was what many would consider thin. Before endometriosis hit me hard, I would spend hours at the gym, trying to shape my body into something it could never be. Yet, I gruelingly persevered, because to my eyes, it wasn't good enough.
While I don't remember the exact moment I stopped hating the skin I inhabit, my endometriosis diagnosis made me see my body in a completely new light; one that includes more compassion and self-love. 
If there was already a physical disorder beating up my body regularly, why was I adding to the fire? Surely I deserved better. Like tons of TLC, and a generous amount of Belgian chocolate … and maybe Justin Theroux whispering sweet nothings in my ear. 
An endometriosis body is a battlefield, and it can include some or all of these:
The dreaded endo belly
An endometriosis belly means looking like a pregnant woman without carrying a baby inside. It's painful, uncomfortable, and rather embarrassing. My bloated tummy and I are so familiar with each other that we could star in a two-woman show on Broadway.
Surgery scars
Some big, some small, some pretty, others not so much. To me, it's like a signature from each doctor that has taken a good look at my insides. And just like a scribble, sometimes it's a rather wobbly one. 
Acne
Alanis Morissette really should have mentioned adult acne in her '90s smash hit "Ironic." As life jokes go, few things beat having perfect skin in your teens, only to develop acne when you are adjusting to wrinkles. My bathroom looks like a cosmetics lab, and I've named all of my enlarged pores.
The ever-changing belly button
New laparoscopy, new belly button! I can still hear my surgeon chuckle when I begged him to please go easy on my navel, as I loved it so very much. It changed, but I'm still fond of it. 
My endometriosis body includes all of the above, and it's the one I chose to immortalize for the future. It's a body that has been through a lot and that suffers from painful and messy issues, a daily source of embarrassment: Did I stain his bedsheets? Did I bleed on my friends' new sofa? But it's the body I have, and I cannot take it to the store and return it for a better model. 
My body enables me to walk my beloved dogs, hit the dance floor when there is a really good song, and run very, very slowly. 
I undressed in front of a stranger because I wanted to document everything my body had gone through, every scar, every bruise, everything that is considered an imperfection. Because after all I've done to it, I am proud of this body, despite its malfunctioning ovaries and torturous uterus. It's me, a lot of me, and being me is a roller coaster ride, but a fun one at least. 
***
Note: Endometriosis News is strictly a news and information website about the disease. It does not provide medical advice, diagnosis, or treatment. This content is not intended to be a substitute for professional medical advice, diagnosis, or treatment. Always seek the advice of your physician or other qualified health provider with any questions you may have regarding a medical condition. Never disregard professional medical advice or delay in seeking it because of something you have read on this website. The opinions expressed in this column are not those of Endometriosis News or its parent company, BioNews Services, and are intended to spark discussion about issues pertaining to endometriosis.