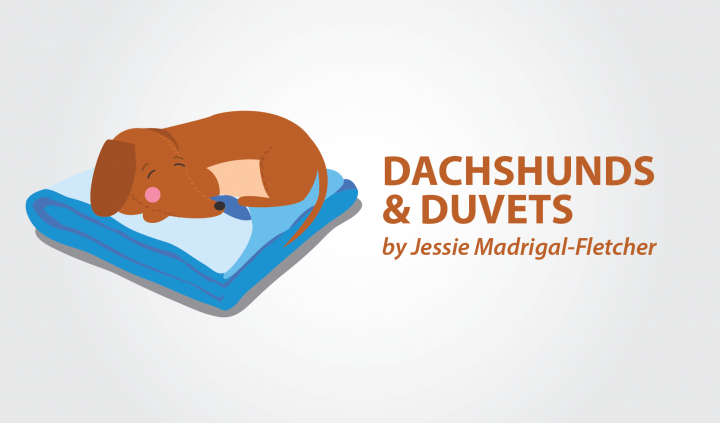 In women's health forums, running can be a controversial topic. My passion for it has received its fair share of colorful responses such as, "Running is the worst choice of sport for endometriosis," or, "It will burst your cysts, if you have any." And the most puzzling of all: "Running is not good for women."
Nevertheless, I still do it. Not because I live to disagree with others, but because it makes me feel better, in more ways than one. I am a slow runner, but the moment the endorphins kick in, it feels as good as eating cake. OK, maybe not as good as chewing on sugar and buttercream while wearing cozy pajamas, but it does get close. 
A few weeks ago, I received a letter from the organizers of the London Marathon. I had completely forgotten I'd volunteered to run a ridiculous number of miles through the flat — and mostly sticky — streets of London. In fact, I apply each year as a joke, fully aware that so many people want to run it — almost 400,000 in last years' edition — that there aren't enough places to meet the demand. A ballot selects who runs, and the chances of me getting a spot were pretty slim. Yet, lo and behold, I got a place. 
Sharing the news, I've had fantastically mixed reactions from friends and relatives ranging from supportive to downright horrified. Some don't get why anyone would want to willingly attempt to complete a 26.2-mile run. Truthfully, I also question my sanity sometimes. Especially when googling "London Marathon" and finding several articles on how many people DIE running it. 
So, why am I doing this? Don't I have anything better to do on a Sunday in spring? Probably not, but the following are my reasons nonetheless:
Because years back, I could barely walk
This is where I blame somebody else for my madness, namely Eddie Izzard. Ever since I saw this British actor and comedian run a silly number of marathons (43) in a similarly ridiculous number of days (51), I live for his zest for life. When Eddie was running in 2010, I had my sexy limp, could barely stand, and had lost a job I adored. Doctors were testing me for all sorts of spinal defects and failing to find a diagnosis. Watching Eddie Izzard made me promise myself that one day not only would I be able to walk without pain, but also that I would be able to run a marathon. I even told Eddie about my intentions when I finally met him, and would have probably come across as really cool — and not at all hysterical — had I not turned into a blubbering mess. 
Because I probably can't carry out a pregnancy to term
Last week, I was seated at a lovely cafe in Gowanus, Brooklyn, when three women sat next to me. All of them were gorgeous, and each had a baby wrapped around her chest. Generally, I'm OK with not producing my own human puppies. I believe there are other ways to be a parent and I'm fine with that. However — and I blame the hormones — within two minutes, I crammed the slice of avocado toast I'd ordered into my mouth, took my coffee to go, and disappeared before turning into a mess of ugly crying. So, no, I probably can't produce a perfect baby, but I can run for miles, so there.
Because surgery
There is a strong possibility I'll have laparoscopic surgery in a few months, and I figured it would be a good idea to be as physically fit as possible. This way, I can ensure my recovery is not as drawn-out as my last time, which will benefit me physically and mentally. 
I'm pretty determined to run this marathon, but if on April 28 I wake up and my body says no, I will not run. And while many women run marathons on their periods, I will not be joining that badass club.
I know I am obviously slightly bananas, running for miles because I can. Nobody is chasing me, yet putting one foot in front of the other in questionable leggings while listening to Iggy Pop's "Real Wild Child" on repeat is my jam. And for as long as my legs allow me to, I will continue to train for this marathon, even if it doesn't happen. 
Watch out London, here I come … albeit very slowly.
***
Note: Endometriosis News is strictly a news and information website about the disease. It does not provide medical advice, diagnosis, or treatment. This content is not intended to be a substitute for professional medical advice, diagnosis, or treatment. Always seek the advice of your physician or other qualified health provider with any questions you may have regarding a medical condition. Never disregard professional medical advice or delay in seeking it because of something you have read on this website. The opinions expressed in this column are not those of Endometriosis News or its parent company, BioNews Services, and are intended to spark discussion about issues pertaining to endometriosis.