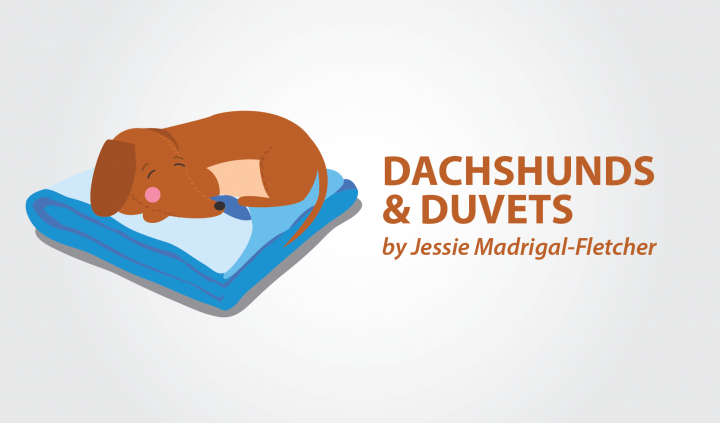 A few months ago, when I was in the midst of planning my solo trip through the United States, the idea of being in pain far away from home, haunted me a little. As an endometriosis patient, I had taken all of the precautions. I brought some painkillers "just in case," I had my TENS machine, and I'd even decided to go back on the pill to get some degree of control over my bad days. 
Even with all of these measures in place, I knew that endometriosis isn't something one can't fully control. If a flare-up happened, it would be sudden, and extremely timely. 
And just like that, it happened
I was in New Orleans and I'd gone to grab a coffee (decaf, of course). It was just a 15-minute walk, and I didn't rush it. I took some time to admire the architecture around me, stopping at every Halloween-themed house. 
Then, at the coffee house, right at the front of the queue with eight people behind me, it hit me. An excruciating pain, like someone jabbing a knife through me and ripping my skin open. It felt like a sharp tug from my insides, in the area above my right ovary. My eyes got heavy and my knees slightly buckled. 
The surgery I'd had almost a year ago gave me back many aspects of my life, so I can't say I regret it. Yet while it came for free — thanks to the U.K.'s wonderful public healthcare system — I paid another kind of price. A pain that I didn't have before; one that, unlike my period flare-ups, I can't even plan for. It appears when I least expect it, without warning signs. Most of the time, it gets me when I am away from home.
This level of pain is so severe that it completely disarms me. It renders me unable to walk; if I don't stop, I can pass out. This happened two months ago while I was trying to arrive on time to catch a train. I got on the train but came close to losing consciousness. My mind felt groggy, my eyes were unable to focus, and my body felt limp and heavy. I texted my partner and he came to collect me as soon as he could.
It's no surprise this latest flare-up happened in a strange place, in a different country, and surrounded by no one I knew. I found a table, sat down, hunched over slightly, and closed my eyes. As I took some deep breaths, I told myself the pain would go away — it did, about 30 minutes later. Sadly, it also meant no more walking around New Orleans. If it hits me once, it can happen again on the same day.
The pain carried on for the next couple of days, albeit in a lighter form. My doctor believes it could be scarring from the surgery, but it could also be more endometriosis adhesions. The truth is, we won't know until we do more surgery.
The lesson in this story — something I sometimes forget — is that this illness is unpredictable.
Endometriosis is forever changing and will remind you of its presence when you least need it. In a previous column, I highlighted the importance of self-care. Whenever the pain hits me, it's time to stop, slow down, and wait a little. Getting anxious or angry about it won't work. It always gets better again. I get my body back, eventually. 
***
Note: Endometriosis News is strictly a news and information website about the disease. It does not provide medical advice, diagnosis, or treatment. This content is not intended to be a substitute for professional medical advice, diagnosis, or treatment. Always seek the advice of your physician or other qualified health provider with any questions you may have regarding a medical condition. Never disregard professional medical advice or delay in seeking it because of something you have read on this website. The opinions expressed in this column are not those of Endometriosis News or its parent company, BioNews Services, and are intended to spark discussion about issues pertaining to endometriosis.