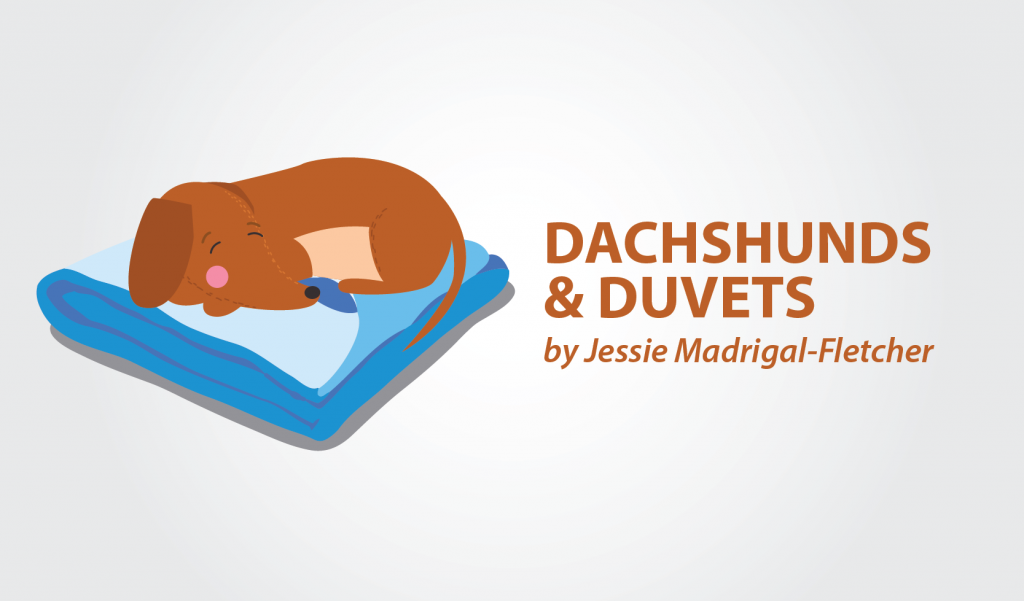 Warning, very graphic sentence ahead: Last month, while traveling for several hours on public transport, I passed blood clots the size of fists. This happened before, during, and after a Foo Fighters concert. The average temperature that day was 28 degrees Celsius (82 F). The week before that, I had tickets to see HAIM. I also had severe IBS symptoms, nonstop bleeding, and intermittent pain. As I queued outside the entrance, I anxiously imagined the security team quizzing me about the painkillers in my purse. 
Some endometriosis symptoms are invisible, but the most noticeable ones become harder to hide in the summer. The warmer months, with multiple social commitments and outdoor activities, become a stressful time for anyone with a chronic disease.
So, what can you do about it? 
Build your own survival kit
This may include your favorite painkillers, pads, tampons, or whatever you use to keep your period in check. I use a sturdy faux-leather pouch, which means my bottle of CBD oil can stand vertically and not leak. If I spend nights away, I carry headphones and download meditation clips in case I struggle to sleep. As soon as temperatures rise, always carry a bottle of water.
Choose your outings wisely
Channel your best Mariah Carey and only show up to events you feel really up to, or the unavoidable ones. If you are going to be out-and-about during your period, plan ahead. 
Make everything easy
Don't overcomplicate your hair styling regime — let it dry naturally. Nothing screams life-in-actual-hell than a blast from a scorching hairdryer when suffering hot flushes. Wear flats. Do your grocery shopping online and get it delivered.
Choose how you travel
I have a wedding in the south of France, which involves a plane journey of under two hours. After checking out my calendar and noticing how the bloody floodgates would be open during those dates, I used the money I would've spent on my own personal holidays, and booked a six-hour train journey. The absence of long security screening queues, being seated in wide, comfortable seats, and being able to get up and stroll around the train will mean that I'll reach my destination stronger and happier than if I'd jetted over.
Jumpsuits are not for music festivals
I know, how dare I? They are über trendy, comfortable, and an entire outfit in one. However, you haven't lived until you've spent five minutes inside a portable toilet, struggling with fastenings and zippers, slowly roasting and trying not to pass out. You need something that's easy to remove every time you go to the toilet. Dresses, skirts, shorts … the list is endless. Just don't torture yourself with a jumpsuit.
Choose clothes that allow you to wear your TENS machine underneath.
Hook yourself up to one of these little technological marvels, cover it with a loose top, and enjoy the giddy numbness of it all. Just make sure you can charge it easily if it runs out of battery. 
Summer can be fun even for endometriosis sufferers. You can still enjoy the longer days, take naps, and eat all the ice cream. All it takes is planning and recognizing that it's OK not to do everything.
It's not you, it's the endometriosis.
***
Note: Endometriosis News is strictly a news and information website about the disease. It does not provide medical advice, diagnosis, or treatment. This content is not intended to be a substitute for professional medical advice, diagnosis, or treatment. Always seek the advice of your physician or other qualified health provider with any questions you may have regarding a medical condition. Never disregard professional medical advice or delay in seeking it because of something you have read on this website. The opinions expressed in this column are not those of Endometriosis News or its parent company, BioNews Services, and are intended to spark discussion about issues pertaining to endometriosis.