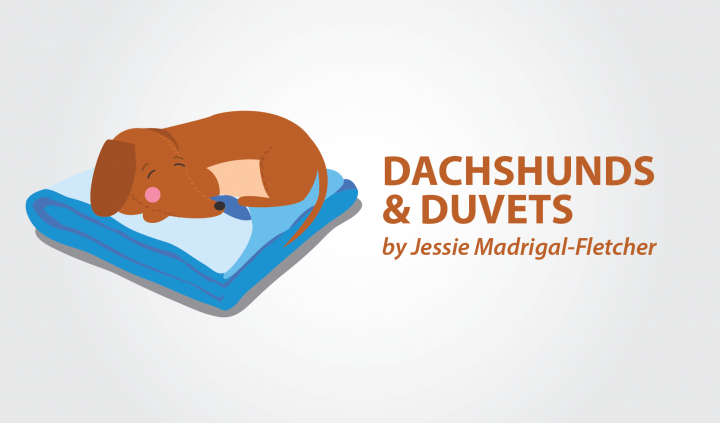 Life with endometriosis means being constantly quizzed about having babies. Relatives, friends, and coworkers will ask about it, and even complete strangers will have an opinion on fertility. In the lead-up to a diagnosis, or when deciding a line of treatment, most medical appointments will include a lengthy, and sometimes forced, discussion about having children. 
Most endometriosis sufferers become used to explaining their life aspirations, regardless of their age and status, and many — including teenagers — will be told to get pregnant sooner rather than later. Pregnancy is such a hot topic that even some health professionals continue to perpetuate the myth that pregnancy can cure endometriosis.
I've lived with endometriosis symptoms since my teens, and I've never considered having a child.
I suffer from excruciating chronic pain, which has me bedbound on bad days. On good days, I'm cranky and hard to live with. Endometriosis prevents me from having a career. Employers have fired me because of my illness, questioned me at work, and denied me flexible working hours. My chronic fatigue gets the best of me almost every day. 
I'm lucky to have a partner who is happy to share household chores with me and drive me places. He takes care of everything when I can't move. Yet, seeing him take everything on while working hard to keep us afloat is a tough pill to swallow. I also suffer from premenstrual dysphoric disorder (PDD), which is a monthly mental and physical ordeal. I simply don't want to drag a child into this. 
Despite repeatedly telling my doctor about my disinterest in making babies, he reverted to this "go get pregnant" tune during a checkup after my laparoscopy. He informed me that he had very likely reduced my infertility ratio — which was already at a whopping 80 percent. He then congratulated both my partner and me and told us to begin trying for a baby immediately. All I could think of was a life without pain, finding a job, and getting my life back. All my partner wants is to see me healthy and pain-free.
In 2016, Monash University researchers highlighted the worrisome trend that doctors were more focused on treating their patients' fertility than getting rid of the pain and other life-destroying symptoms. Depressingly, treating a woman's suffering seems to be an afterthought for most health professionals.
Women with endometriosis suffer extremely harsh symptoms that heavily affect mental health. It can be incredibly damaging to add a burden like, "Do you want to get pregnant? If so do it now." Why push someone who may face trouble getting pregnant to do so? Pregnancy is not a cure, and will only put the illness "on hold." Symptoms will likely come back and continue to wreak havoc on that person's life. 
It's been almost six months since my surgery. Yesterday, my right ovary hurt so much that I buckled from the pain and barely managed to walk up the stairs to my bed. Today, I am writing this article while lying down. It's midday, and I haven't been able to wash my face. I need a cure, not a baby.
Endometriosis patients are tired of listing their symptoms to an audience that seems only to want to hear how they intend to use their uterus.
Patients endure endless surgeries, extreme hysterectomies, and exhausting on-and-off hormonal treatments. Heartbreakingly, it's no surprise to hear about patients contemplating suicide. Endometriosis sufferers have the right to demand more from their doctors because until health professionals think differently, nothing will change. As yet, there is no cure for this disease, and with something this chronically awful, we shouldn't just resort to telling women to get pregnant, to just "get on with it." Babies should not be the endgame — a healthy and pain-free future should be.
***
Note: Endometriosis News is strictly a news and information website about the disease. It does not provide medical advice, diagnosis, or treatment. This content is not intended to be a substitute for professional medical advice, diagnosis, or treatment. Always seek the advice of your physician or other qualified health provider with any questions you may have regarding a medical condition. Never disregard professional medical advice or delay in seeking it because of something you have read on this website. The opinions expressed in this column are not those of Endometriosis News or its parent company, BioNews Services, and are intended to spark discussion about issues pertaining to endometriosis.