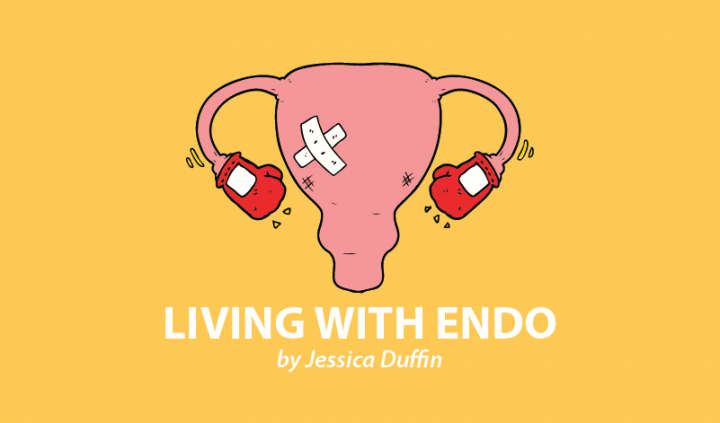 In my most recent column about my big move to the seaside, I wrote about how we've been considering this change for a few years, and how I've thought about endo every step of the way. I want to be really clear with you about the reasons I'm moving and the considerations my partner and I made, as they potentially could inspire your own big change and help you think about the steps you need to make to create a happier life with endometriosis.
Money
Moving to the sea is part of my new approach to money that I wrote about a few weeks back. While budgeting and saving are on my agenda, so is minimizing my biggest expense, which in London, of course, is rent. I wouldn't move somewhere just for cheaper living, as my quality of life is more important. But my partner and I searched to find a location we love that is affordable. The prices of the flats we're looking at are half of what we pay in London, and we're also upsizing to two bedrooms, so I can have an office and podcast room. Again, this is a calculated move because not having a dedicated workspace I can walk away from at the end of the day affects my ability to unwind and relax.
Having cheaper rent and bills will allow my partner and me to live a lifestyle that is better for my mental and physical health, but will also enable us to save a few thousand per year.
Having to give up full-time employment obviously has had an impact on my finances, and saving to travel (as we've always hoped to) has been a distant dream that depends solely on how quickly I can increase my freelance work. But saving this much money means we are actively working toward that goal, and it takes the pressure off of making more money. While this is, of course, a natural aim, I don't have to endure sleepless nights because we'll easily pay our rent and bills and still save for our future.
Stress
This past weekend, my partner and I visited our new town to view a few flats (fingers crossed). While every area has its issues, and this town is really no exception, the pace of life outside of London is so much slower.
Both my partner and I have anxiety issues that have become increasingly prevalent the longer we've stayed in London. It's also meant our social lives and time together has become impaired when one or both of us hasn't been able to face the crowds of London, or when we end up not enjoying ourselves because we've become tense. On Saturday, however, both of us felt our shoulders drop and our muscles relax, and conversation flowed between us. We strolled along the sea, dropped into cafés, and enjoyed live music while gazing at the waves. The following day, both of us felt happier than we'd been in months.
Connection
Community is essential to our well-being. Studies are emerging to show that loneliness reduces life expectancy and increases the risk of disease, and that a sense of community increases life expectancy and well-being. My mental health levels often prevent me from going to social events in London, and I only see friends a handful of times each month, if that.
The new town is just under two hours away from London, and I'll have to travel in potentially once a week, but I've decided to dedicate two weekends up there to ensure I see my friends. I feel confident my mental health will improve in our new town and I'll want to make the effort to visit friends in London. The area my partner and I are moving to is also a popular destination that I know a lot of friends like, so I'm also keen to regularly invite them to stay. We've also deliberately chosen a town with a strong sense of community, lots of activity, and events. Plus, we've been visiting for several years, and we already know a few locals.
Lifestyle
Due to rent prices and the prices of basically everything in London, I can't afford to take part in activities that will benefit my health. In our new town, I've already found the local yoga, Pilates, and mindfulness classes that are a third cheaper than what they are in London. This means I'll be able to go to regular sessions, improving my health and connection to the community. Additionally, I could afford to work from the various local cafés or even rent out a workspace a day a week, which means I no longer have to work alone at home every day! All these lifestyle changes will have a positive impact on both my physical and mental health, helping me live a happier and healthier life with endometriosis.
***
Note: Endometriosis News is strictly a news and information website about the disease. It does not provide medical advice, diagnosis, or treatment. This content is not intended to be a substitute for professional medical advice, diagnosis, or treatment. Always seek the advice of your physician or other qualified health provider with any questions you may have regarding a medical condition. Never disregard professional medical advice or delay in seeking it because of something you have read on this website. The opinions expressed in this column are not those of Endometriosis News or its parent company, BioNews Services, and are intended to spark discussion about issues pertaining to endometriosis.