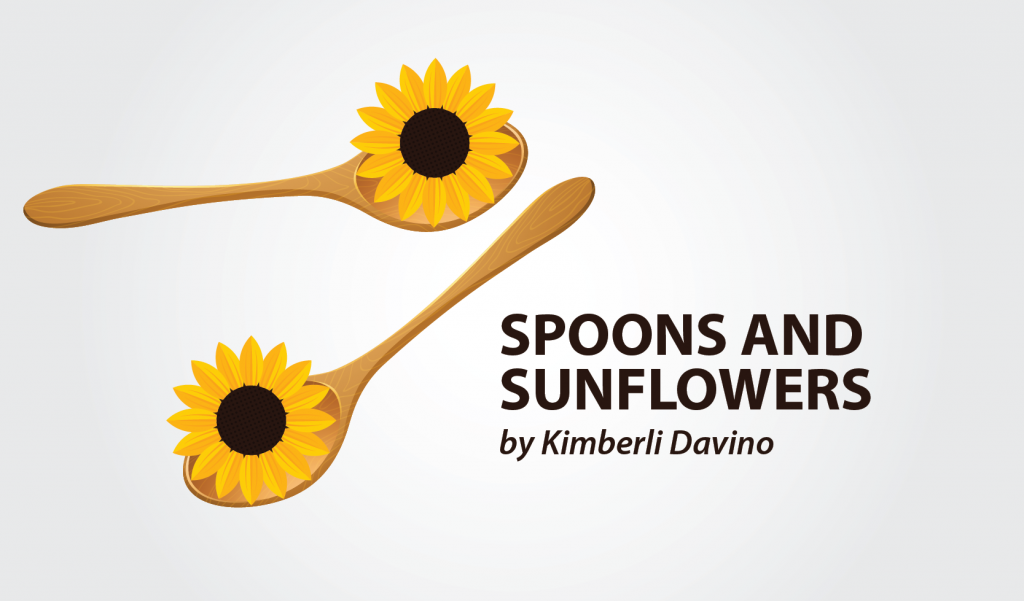 Last week's column was about how a break from doctor's appointments can be beneficial for health.
But what happens after the break?
If the break is long, we sometimes forget how to be prepared for appointments. It seems simple. We go to the appointment, tell the doctor what is wrong, and leave with answers and some medicine. The feeling of "I got this" may wash over us.
The fact is, sometimes we just do not "have it."
Doctor's appointments are overwhelming. Between new information tossed at you and that ridiculous brain fog, you might leave appointments feeling overwhelmed and unaccomplished.
Following are seven ways you can make the most out of your appointments:
1. Prepare what you want to say.
We have all had that appointment where we had so many things to say to the doctor, but ended up leaving the appointment without saying a single one of them. To avoid this, write down every question and concern you may have. You do not need to write a book, but a piece of paper with bullet points may be beneficial for you to look down at when you forget what you wanted to bring up.
Tip: Practice reading the bullet points to a significant other or yourself in front of the mirror. This will help you feel confident that you understand the questions you wrote down.
This helps the doctor understand how your symptoms differ throughout the month. We often have no idea if many symptoms relate to endometriosis. With a diary, the doctor can associate symptoms with diet, exercise, or your period.
Tip: Many symptom apps are available for your phone if you are not into journals and writing.
3. Know what medications you are taking.
Doctors will always ask you which medicines you take, no matter how many times you visit them. Bring a list of what you are taking, along with the dosage and number of times a day you take it. If you prefer, bring the actual medication with you instead of a list.
Tip: Do not forget to include any vitamins, herbal remedies, and over-the-counter medications you may be using.
4. Know family medical history.
This may not seem to be a top priority when you go to the doctor, but it can be very helpful in ruling out different issues. I am asked about my family history every time I visit the doctor. And every time, I forget the answers.
Tip: Bring a list of family members' names, ages, medical histories, how they are related to you, and if they are living or deceased.
5. Carry your medical history with you.
Doctors should have these on file already. However, I have had many appointments in which they did not, and I had to try to remember what, when, where, and how. It becomes overwhelming and I, without fail, leave out important information. Make copies and bring your medical records with you.
6. Be honest and do not feel embarrassed.
Most likely, the doctor has heard what you are about to say numerous times. For them to properly help you, you need to explain everything that is going on. Pain during sex? Mention it. Extra stress at work? Bring it up. Do not leave any details out.
Tip: Again, this is something you can practice talking about in the mirror to help build confidence to talk about it with the doctor.
7. Ask questions and write things down.
During your appointment, you may receive a lot of information to take in, or sometimes, not enough. Ask questions. Do you understand what the doctor is saying? What is the next step? Treatment plan? What other tests are possible? No question is too silly to ask. The doctors are there to help you, so do not leave the office until you are satisfied with answers.
Tip: Write down things the doctor says to you. If you would rather, ask if you can record your whole appointment. This way, you can go back and listen to the appointment again.
Follow my journey at www.myendojourney.org.
***
Note: Endometriosis News is strictly a news and information website about the disease. It does not provide medical advice, diagnosis, or treatment. This content is not intended to be a substitute for professional medical advice, diagnosis, or treatment. Always seek the advice of your physician or other qualified health provider with any questions you may have regarding a medical condition. Never disregard professional medical advice or delay in seeking it because of something you have read on this website. The opinions expressed in this column are not those of Endometriosis News or its parent company, BioNews Services, and are intended to spark discussion about issues pertaining to endometriosis.