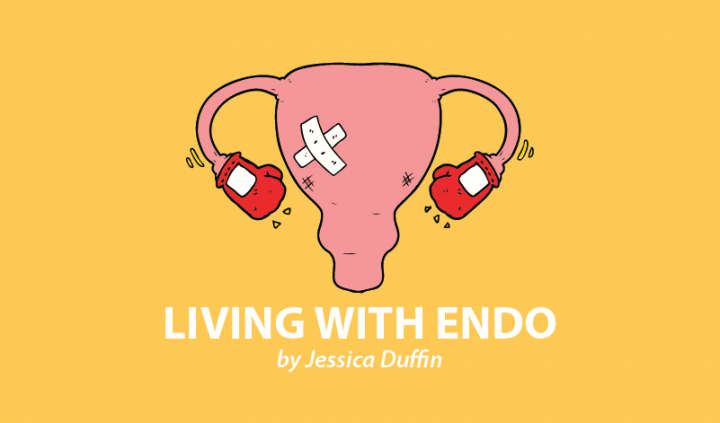 We all need a little inspiration sometimes. Life with endometriosis can be tough, and often we're battling depression and anxiety, which are side effects of living with a chronic pain condition.
So, to help keep me positive and focused on the good things in life, I tend to have a few go-to sources that help fuel my inner fire. These are often podcasts or books. I have my favorites, mainly Rob Bell, Jess Lively, and Elizabeth Gilbert.
I'm aware that my tastes won't necessarily be the same as yours, and you might need someone less spiritual or more intensive to give you the inspiration you're seeking.
In the following, I've rounded up a few of the most inspirational coaches and speakers I know of, and linked to where you can find out more about the work they do.
Rob Bell
Disclaimer: Rob Bell is not a coach. He used to be a preacher at a superchurch, but these days, he talks about what it means to be human. He does this through his podcast, books, and tours. Rob has the ability to talk through a microphone and speak to his audience as if he's sitting in front of them and they've just confessed everything they've ever feared, worried about, and desired.
His words speak to the heart and soul and are gentle, loving, compassionate, and nonjudgmental. Rob often talks about the Bible working on you (if this makes you cringe, trust me, he doesn't talk about the Bible in a way you've heard before), doing something to you over time. This is what his words are like. They won't always jolt you into instant action (though sometimes they do), but they seep into your core being and do marvelous work on a spiritual level.
Jess Lively
Jess Lively is a firecracker of energy and a whirlwind of positivity. She used to be a business coach and taught people to live and work from their intuition. Now, she teaches principles that are similar to Abraham-Hicks' teachings or the Law of Attraction. If you're into the universe and positive thinking and you want to feel more flow in your life, Jess may be for you. She has a podcast, courses, coaching sessions, live events, and even a TV show.
Brooke Castillo
Some of my biggest inspirations and favorite entrepreneurs swear by Brooke Castillo. To me, her work involves straight talk delivered with less of a punch than Tony Robins (see below). But make no mistake, Brooke means action and gets results. Her work is based on managing the brain and emotions, and her practice and school are leading the way in the coaching world. I've listened to her on a number of podcasts and always finish an episode feeling motivated and clear about what I need to do next. Check out her coaching and podcast on her website.
Tony Robbins
Tony Robbins is your guy if you want hard action with some shock tactics thrown in. I watched his documentary, and to be honest, I don't think his work is for me. But I can totally see the appeal. In my mind, Tony is like the bodybuilder of coaching: He's undeniably impressive but slightly terrifying. There's no doubt he delivers results — he's worked with some of the biggest names in the world and continuously changes lives with his work. My concern is that because it's such a "no excuses" approach, people like me, who have fatigue and other symptoms, might be left behind, especially at his events. But that's no reason why I can't benefit from his teachings at home.
Who are some motivational speakers and life coaches you turn to? Please share in the comments below.
***
Note: Endometriosis News is strictly a news and information website about the disease. It does not provide medical advice, diagnosis, or treatment. This content is not intended to be a substitute for professional medical advice, diagnosis, or treatment. Always seek the advice of your physician or other qualified health provider with any questions you may have regarding a medical condition. Never disregard professional medical advice or delay in seeking it because of something you have read on this website. The opinions expressed in this column are not those of Endometriosis News or its parent company, BioNews Services, and are intended to spark discussion about issues pertaining to endometriosis.