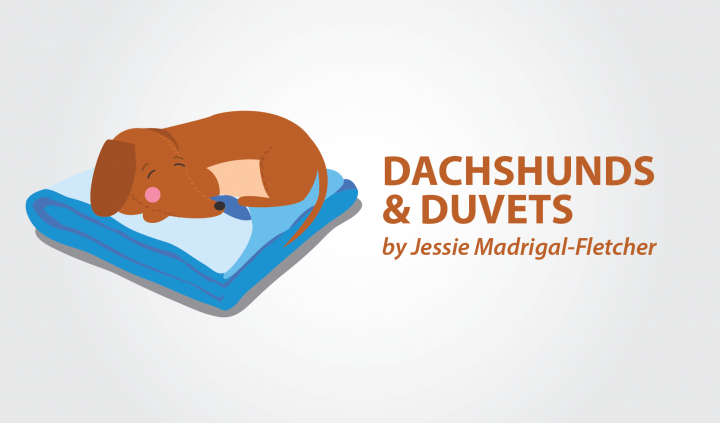 I am not ashamed to admit that when no one is looking, apart from lip-syncing to Starship's "Nothing's Gonna Stop Us Now" almost daily, I also do the Wonder Woman power pose. I stand feet wide apart, hands on my hips, my chin up. Sometimes I do it after struggling to reach the top of a hill. In empty airport restrooms, just before a flight, I strike this pose when I need a dash of confidence. It's silly, but it's my thing. Since publicly speaking about endometriosis I've been called Wonder Woman a few times, and some friends have even gifted me with themed superhero gifts. But plot twist: I am not superhuman.
A superhero is — apart from a fictional character — an individual with supernatural abilities. Namely a superpower, such as flying, lifting cars, or killing vampires while dishing out witty remarks — hello, Buffy. 
But little me, I am definitely no superhero.
I am just a woman with endometriosis, getting on with her life like millions of others around the world with the same condition. Some of us have to work really hard for the money, others juggle a career and motherhood, many are currently in a great deal of pain, and others are slowly recovering from surgery. 
While it's great to have self-confidence, thinking you are a superhero can become a tricky affair.
On and off, I suffer from horrifying flare-ups. They are extremely painful and render me unable to function for days. But unless I am vocal about it — which is rare — I go through these episodes all alone. No one knows what they do to me, or how I struggle to get through them. 
I never ask for help or tell anyone what I am experiencing. Why? Because I believe I can do this all by myself. No matter what this disease throws at me, I will be fine. But I'm not.
In truth, I could do with someone walking my dogs for me or getting me some decent meals. (I make seriously questionable food choices as a "period zombie.") I could also do with some company or a friendly chat over the phone. 
The truth is that I don't want to bother anyone by reaching out. Sometimes I tell myself that if this is happening to me, it's because I can deal with it, all by myself. Yet, I don't have supernatural abilities that make my condition bearable. I cry and struggle to breathe normally. Sometimes I even scream a little. I am a regular human being in a great deal of discomfort. The levels of pain endometriosis patients can endure are comparable to birthing pains and heart attacks.
It's a great thing to inspire others. Who wouldn't appreciate being be told that they are cool? I am proud to be an advocate of this disease. I want to raise awareness because there is so much ignorance about it, and I especially want to help younger generations who might not be aware that they are experiencing the symptoms. 
But I must learn to accept that I am not invincible.
I need my friends, my chosen family, and anyone who is willing to keep me company during the darkest times, even if only through a text message. Endometriosis patients need support from their close ones, doctors, and anyone who could make our existence a tiny bit better. There is no shame in admitting we are not superheroes.
***
Note: Endometriosis News is strictly a news and information website about the disease. It does not provide medical advice, diagnosis, or treatment. This content is not intended to be a substitute for professional medical advice, diagnosis, or treatment. Always seek the advice of your physician or other qualified health provider with any questions you may have regarding a medical condition. Never disregard professional medical advice or delay in seeking it because of something you have read on this website. The opinions expressed in this column are not those of Endometriosis News or its parent company, BioNews Services, and are intended to spark discussion about issues pertaining to endometriosis.