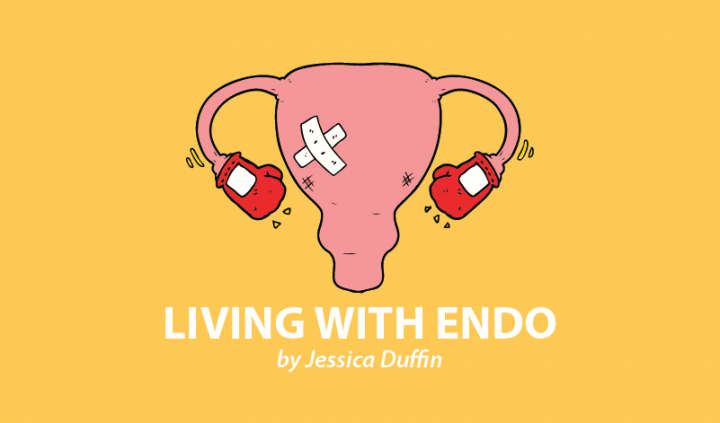 Drinking tea can be a bit like exercise. I know it's good for me and when I'm drinking it, I feel good, but the idea of doing it is somehow a struggle. My cupboard is packed full of tea, but I don't always reach for the ones that I know will benefit me the most. I tend to drink organic rooibos with oat milk regularly throughout the day, and while there's no harm in rooibos, especially as it's caffeine-free, the amount of oat milk I'm consuming isn't always great for my blood sugar levels and can leave my stomach feeling heavy.
The tea types that follow are my favorites for easing my endometriosis symptoms; I try to drink them regularly. I hope writing this will help me drink them a bit more!
Chamomile
Chamomile is a tea that I don't have enough of, but as soon as it's in the house and I drink it, I feel the difference.
I use chamomile primarily to help with my anxiety and depression — my herbalist friend suggested I try it during a difficult patch. It has worked for me and studies have actually shown it reduces generalized anxiety symptoms.
Another serious win for chamomile is that it also aids with insomnia, which many of us with estrogen dominance suffer from.
Additionally and perhaps the biggest benefit of all is that it reduces inflammation in the body by blocking the production of inflammatory compounds.
Peppermint
Peppermint seems to create the most instantaneous effects for me. Usually, I drink peppermint post-meal about 30 minutes to an hour after I've eaten to allow my food to begin digestion without disruption.
My body and my endometriosis are very sensitive to the foods I eat, so my endo bloat can start up often after eating and will usually hang around during my period. This is a great time for peppermint because as soon as I begin drinking the tea, my bloating and IBS-like symptoms begin to reduce pretty rapidly. It's a great tea to carry in your bag in case you run into any stomach-related issues!
Dandelion
OK, so dandelion tea may not taste that great, but it's a strong contender for endometriosis support. I try to drink dandelion tea during my entire menstrual cycle, but I make sure I definitely drink it in the lead-up to my period (at least 10 days before). Why? Because dandelion may support the liver and it's also thought to help the body detox. Henrietta Norton, the author of "Take Control of Your Endometriosis," even recommends it in her book.
Many symptoms of PMS and endometriosis are linked to a hormonal imbalance in our bodies (usually estrogen dominance in the case of people with endometriosis). The health of our liver is crucial to ensuring that old and excess hormones are transported out of the body to re-establish balance and to help our bodies function correctly. As endometriosis thrives off estrogen, it's important for those of us with endometriosis to try to balance our hormone levels if possible.
What about you? Do you have any go-to teas that help you with endometriosis?
***
Note: Endometriosis News is strictly a news and information website about the disease. It does not provide medical advice, diagnosis, or treatment. This content is not intended to be a substitute for professional medical advice, diagnosis, or treatment. Always seek the advice of your physician or other qualified health provider with any questions you may have regarding a medical condition. Never disregard professional medical advice or delay in seeking it because of something you have read on this website. The opinions expressed in this column are not those of Endometriosis News or its parent company, BioNews Services, and are intended to spark discussion about issues pertaining to endometriosis.