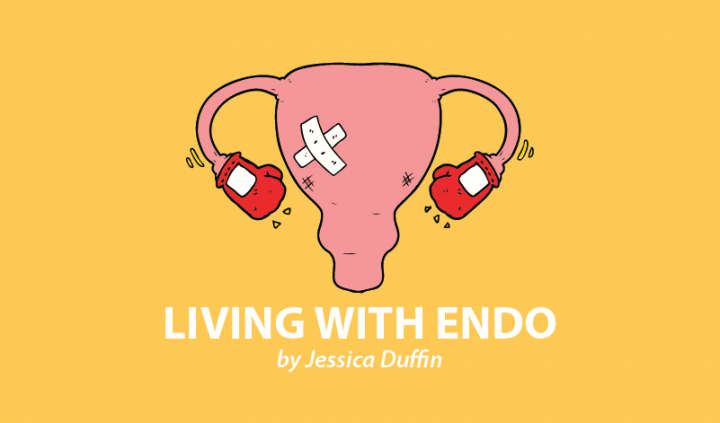 Have you noticed that mushrooms are having a moment? What I've been learning about mushrooms from experts such as Tero Isokauppila and Paul Stamets sounds incredibly promising. My research had led me to explore whether mushrooms (I mean the legal kind) could help with my endometriosis symptoms.
I haven't begun using mushrooms yet. However, I do intend to, and if the results are positive, I will, of course, update you. I'm not an expert so what I discuss here is what I've learned from my research.
Brain fog
It's no secret that I struggle with endo brain fog. I've often wondered what this endo brain fog actually is. Is it just fatigue? Or is there more to it? I feel like my intellect has diminished in the past few years. My vocabulary is smaller, I forget words and sentences, and my brain doesn't feel as sharp as before. The experience of fellow endo warrior Abby Norman resonates with me. She describes her cognitive decline in her book "Ask Me About My Uterus." It's comforting to know that I'm not alone in my struggles with this symptom, but I am tired of my daily challenges with brain fog.
So, imagine my curiosity when I discovered that the lion's mane mushroom has the potential to improve memory and encourage brain neurons to regenerate. It's even being used in studies on patients with dementia.
As I'm not a scientist, I won't go into the details, but I recommend listening to this interview and watching this video.
Stress
I'm a highly stressed individual. Stress is my go-to response. Before my brain has a chance to react to a situation, my body jumps into stressed gear. Stress is not good for endometriosis. I notice that my fatigue and brain fog are worse when I'm highly stressed and my pain is harder to control. I also make poor health choices when I'm stressed.
The reishi mushroom can help our bodies during times of stress. Reishi is referred to as an adaptogen, a natural substance that supports the body in adapting to different stressors by regulating the release of stress hormones.
There's still much debate around adaptogens, so it could be worth doing more research or trying reishi for yourself. If you'd like to know more, here's a video about reishi.
Fatigue
Fatigue is a significant issue for me. I've had to change my job and lifestyle, and while my energy levels have improved, I have to keep on top of things or end up back at square one.
So, I'm really interested in trying the cordyceps mushroom. It's used by athletes (including Rich Roll) to improve energy and stamina. It's believed to work by increasing the body's uptake of oxygen and supporting the adrenal glands. The effect of cordyceps is, apparently, fast-acting, so I wouldn't have to wait long to see whether it can help with endo fatigue.
Have you tried mushrooms to help you battle endometriosis? Or have you experienced the kind of cognitive struggles I've described? Share in the comments section below.

***
Note: Endometriosis News is strictly a news and information website about the disease. It does not provide medical advice, diagnosis, or treatment. This content is not intended to be a substitute for professional medical advice, diagnosis, or treatment. Always seek the advice of your physician or other qualified health provider with any questions you may have regarding a medical condition. Never disregard professional medical advice or delay in seeking it because of something you have read on this website. The opinions expressed in this column are not those of Endometriosis News or its parent company, BioNews Services, and are intended to spark discussion about issues pertaining to endometriosis.