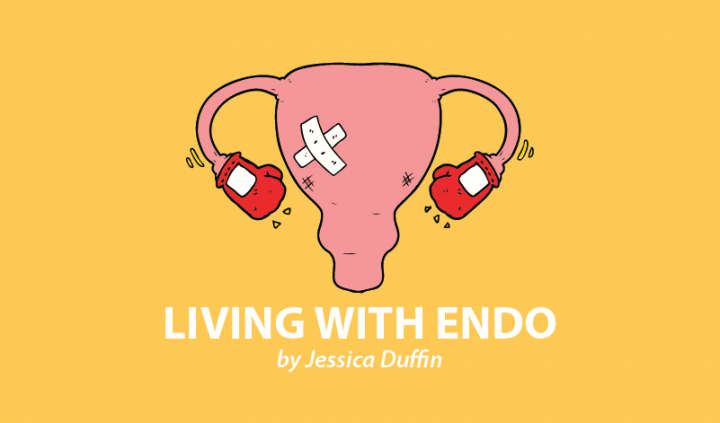 I've been experiencing stresses that affect my relaxation, resulting in an average of five to six hours of sleep a night. I'd argue that this isn't enough rest for anyone, given the importance of sleep for overall health. A lack of sleep can exacerbate endometriosis symptoms. Dealing with fatigue, brain fog, and depression have been challenging for me, and sleep is one of the best ways to manage these symptoms. Chronic fatigue doesn't just go away with a good night's sleep; for me, it's something that needs careful and nearly constant management.
I need at least eight hours of sleep a night, ideally nine to 10 (not that I always get that!). If I don't have enough sleep, fatigue makes my day feel impossible. Recently I fell off the wagon and went back to caffeine, but with my period fast approaching, I know I have to cut that out again, or else I'll experience heightened pain levels. And so I've been returning to natural ways to boost my energy.
The following low-energy day fixes have been my go-tos for several years. Of course, on some days, fatigue may bind you to your bed, and it's important to listen to your body and rest when needed. However, if you need to (and can) make it through the day, these tips might help you.
Yoga
Yoga helps focus my mind while gently energizing my body. It encourages awareness of movement, allowing me to be more present. If I'm drowsy from the get-go, then I'll start the day with a really short morning session. If I begin flagging during the workday, I like to do an energy sequence, yoga boost, or focus and productivity session. Of course, this practice counts on you having the space to stretch during working hours. If you're lucky, your work might have a spare room you could close yourself away in (and get a colleague to join in!) or you could head to the nearest gym on your lunch break.
Exercise breaks
If yoga isn't your thing or you need a more vigorous exercise, an intense workout could help. Hear me out: I understand that the idea of running (or even putting one leg in front of the other) seems impossible when fatigued, but I tend to keep these sessions short and doable. When I'm acutely fatigued, I can't do much with my full body, but I can bring myself to do some arm or calf exercises. There are so many free YouTube videos that focus on bodyweight exercises, so you won't need to lift any weights or use any equipment, meaning it's much kinder on your tired body. These exercises are challenging, so your heart will begin pumping blood harder, and you'll feel a boost in endorphins and energy. I always feel better after a short five- or 10-minute workout.
The three-minute breathing space
When I studied mindfulness, we were taught to do the three-minute breathing space exercise a few times a day. A session can help bring you back to the present moment, give the conscious mind a break, and calm you down. After a quick session, I feel refocused and refreshed. You can do it at your desk, during your lunch break, or in the bathroom. There are plenty of videos available online, and I find it's most helpful on fatigued days if I do it regularly.
Get some air
The benefits of being outdoors are endless. Studies prove the outdoors boost mental energy, concentration, creativity, and problem-solving skills. The effects are magnified if you're spending time in nature, so try to walk somewhere where you can see a few trees or a patch of grass.
***
Note: Endometriosis News is strictly a news and information website about the disease. It does not provide medical advice, diagnosis, or treatment. This content is not intended to be a substitute for professional medical advice, diagnosis, or treatment. Always seek the advice of your physician or other qualified health provider with any questions you may have regarding a medical condition. Never disregard professional medical advice or delay in seeking it because of something you have read on this website. The opinions expressed in this column are not those of Endometriosis News or its parent company, BioNews Services, and are intended to spark discussion about issues pertaining to endometriosis.