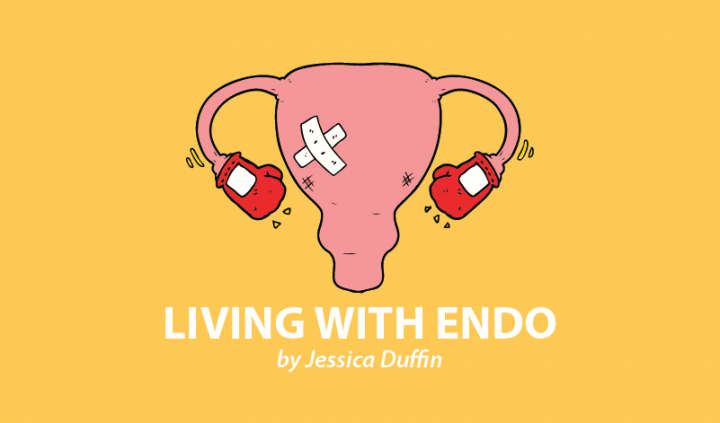 It's all very well reading about foods that can heighten inflammation or help support your liver, but what about when it comes to implementing these changes in your diet?
I've been reducing my endometriosis symptoms and supporting my body to cope with endometriosis through nutrition for a couple of years now. I remember the early days, feeling totally overwhelmed by the task in front of me. I enjoyed the food, I enjoyed the cooking and the creativity, but it felt like a lot of work and I wasn't yet sure of what to do with the new foods I was beginning to explore.
To help you get ideas and see the reality of what it's like eating to manage endometriosis, I want to take you through what I typically eat in a day. This is my own personal choice, and it's tailored to my own sensitivities, food triggers, and preferences. So, I'm not writing this for you to copy, but rather to get your imagination flowing and to see it's possible to eat quick and interesting meals, even if you've had to make a few changes to your diet because of endometriosis.
Breakfast
In a dream world, I'd have a different breakfast every morning, with unicorn smoothie bowls one day and galaxy toast the next. But at the moment, I'm happy with one or two staple breakfasts that are affordable, tasty, and nutritious. When you're living with endo, sometimes just making it out of bed is the biggest achievement, so let's not get hung up on how pretty our cereal looks!
Weekdays
At the moment, I'm working on balancing my blood sugar, which involves having protein for breakfast. As my diet is plant-based, I have a scoop of vegan protein, mixed into a serving of oats, with cacao nibs, chia seeds, cinnamon, a portion of fruit, and a handful of nuts. Because I'm eating according to Alisa Vitti's hormone-stabilizing protocol, "Womancode," the fruit and nuts I choose are dependent on which stage of my cycle I'm in. So, if I'm menstruating I might have blueberries or blackberries, and if I'm in my pre-ovulatory phase I may have pomegranate seeds and brazil nuts. I then pour over a good-quality nut milk (I tend to go for ones without added sugar and thickeners). My favorite is hazelnut milk.
In the past, I have used quinoa flakes and buckwheat grouts for porridge, or quinoa and rice pops as cereals, which are both really nice, but I didn't find them filling enough for me. For a year or two, I had a homemade smoothie each morning, which usually consisted of half a frozen banana, cacao powder, some berries, protein powder, nut milk, and flax seeds, but after working with a nutritionist I discovered that the sugar from the smoothies was contributing to my pain, so I cut down significantly on those and now save my smoothies for the weekend. I'd really like to try The Happy Tummy Company toast, which is bread made from teff, specifically to support people with IBS issues, which I have. I'm a fan of Jessica Murnane's quick breakfast of toast with nut butter, seeds, fruit, and nuts piled high, and will probably make this up if and when I get round to ordering myself some of the bread!
I also, without fail, have a cup of something hot with my breakfast each morning. I really love the comfort of a warming drink, and my favorites right now are cacao hot chocolate, chicory "flat white," vanilla rooibos, or Earl Grey rooibos tea. These drinks are all really lovely, and make avoiding a morning coffee much easier. I'm really sensitive to caffeine; it makes my endometriosis pain significantly worse, so I tend to avoid coffee and caffeinated teas. But I do have a decaf once or twice a week. I'm sure some people would be fine just drinking decaf all the time, but decaf still has a little caffeine in it, and I found that even a small amount was causing me issues.
Weekend
My weekend breakfast really depends on where I am or what I'm doing. Sometimes, if my partner and I don't have to rush, we'll make gluten-free waffles or pancakes with maple syrup and peanut butter. I tend to avoid gluten, as I'm very sensitive to inflammatory foods, but I don't find skipping it an issue anymore, as there are so many alternatives.
I also really love going for brunch. If I eat out, I might end up having a thick smoothie bowl, avocado on toast, pancakes, a vegan full breakfast, chia pudding, or low sugar banana bread with nut butter.
So, that's the most important meal of the day covered, next week, I'll take you through my lunches, dinners, and my many snacks!
***
Note: Endometriosis News is strictly a news and information website about the disease. It does not provide medical advice, diagnosis, or treatment. This content is not intended to be a substitute for professional medical advice, diagnosis, or treatment. Always seek the advice of your physician or other qualified health provider with any questions you may have regarding a medical condition. Never disregard professional medical advice or delay in seeking it because of something you have read on this website. The opinions expressed in this column are not those of Endometriosis News or its parent company, BioNews Services, and are intended to spark discussion about issues pertaining to endometriosis.