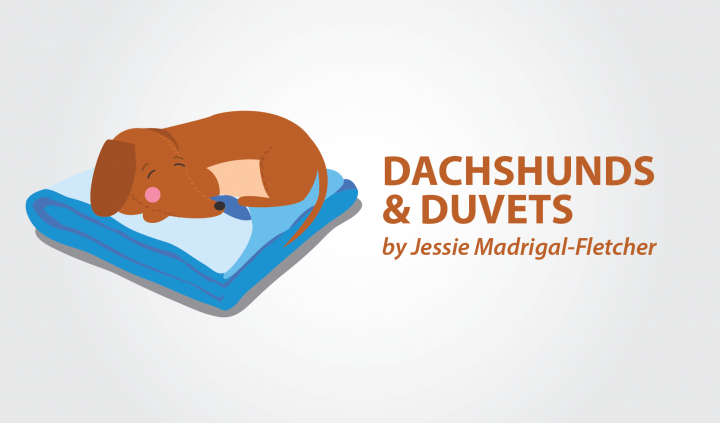 A while back I wrote a piece on how running helps me manage my endometriosis symptoms. Some of the comments I received criticized my fitness habits, while others questioned the "validity" of my illness. On other occasions, women with endometriosis doubted the symptoms I've described because they barely experience any of them. 
Every endometriosis sufferer is a world in itself. Some people are able to exercise during their period while others can't even get out of bed. We all have varying degrees of the same illness, disturbing different organs and affecting us in ways that differ from one another. Endometriosis comes in all sorts of guises. 
For example, being a successful TV actress, writer, and director does not make you immune to the cruel side of this illness. After years of suffering, multiple surgeries, and the failing of her relationship, HBO star Lena Dunham decided to have a full hysterectomy. While her wealth and fame have enabled her to receive myriad medical treatments, ultimately, this disease has wreaked havoc on her life. Even her choice to undergo such a drastic surgery is no guarantee she will be endometriosis-free.
On the other side of the spectrum stands Cori Smith. He is a 27-year-old transgender man living with endometriosis while facing discrimination and stigma. Having suffered excruciating period pains since the age of 13, taking testosterone did nothing to get rid of his periods. As a transgender man, he continuously has to experience anxious waits in his OB-GYN waiting rooms. He is now suing a hospital after they refused to carry out a hysterectomy he was actually scheduled to undergo. 
Then there's Katherine Nyholm, a high school teacher from Boston who successfully completed the Boston Marathon last April. She did so nine months after undergoing surgery, and only two weeks after being hospitalized due to a painful flare-up. Dev, a fellow endometriosis sufferer from the U.K., attempted this weekend to walk the 100-km distance from London to Brighton to raise awareness. Sadly, after 50 km she developed intense pains and had to be rushed to a hospital. Doctors were able to determine she had ruptured two endometriomas the size of satsumas.
Endometriosis also includes me, the writer behind Dachshund & Duvets. Last week, I was able to do yoga and happily run with my dogs. Now I'm bleeding for the 10th day in a row with no sign of stopping. I spent part of my weekend at a Haim concert, wearing blood-stained underwear, struggling through IBS symptoms and abdominal pains, all while trying to look cool.
Endometriosis comes in multiple forms, some more visible than others.
It's as common as diabetes, yet doctors only know how to manage it, not cure it. I want to see Lena live endometriosis-free, Cori regard his embarrassing gynecological visits as a thing of the past, Katherine run her next marathon with no fear of a flare-up, and Dev complete any challenge she sets herself without endometriosis having the upper hand.
I want my right ovary to stop giving me hell. I want an endometriosis-free world.
***
Note: Endometriosis News is strictly a news and information website about the disease. It does not provide medical advice, diagnosis, or treatment. This content is not intended to be a substitute for professional medical advice, diagnosis, or treatment. Always seek the advice of your physician or other qualified health provider with any questions you may have regarding a medical condition. Never disregard professional medical advice or delay in seeking it because of something you have read on this website. The opinions expressed in this column are not those of Endometriosis News or its parent company, BioNews Services, and are intended to spark discussion about issues pertaining to endometriosis.