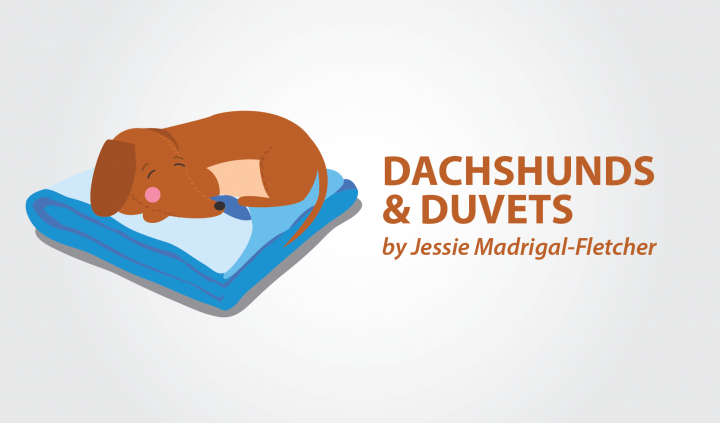 For a lot of endometriosis sufferers, daily life consists of disruptive flare-ups, sporadic hospital stays, crippling periods, and lost track of time. Endometriosis trips you up when you least expect it, which is why my diagnosis makes me appreciate the "good days." Those are the days when I am more or less pain-free, there is no bleeding, and my energy levels are up. I can't say I forget I have endometriosis, but it feels like I've got my life back. Lately, the good days have become less frequent. I need to make the most of them, and the following are some of the things that help me do so:
Keeping a diary
A journal can help you track your cycle and foresee the bad days to a certain extent — just never underestimate endometriosis's power of "surprise!" There are apps that help with this, but I also use a paper planner. This enables me to write things down clearly, and spot items easily when I look back on the weeks.
It's important not to get hung up on the things not completed in time. Just get back to them as soon as your body allows it.
Waking up early
My energy levels are at their best an hour after I wake up and remain that way until the mid-afternoon dip. Just by setting my alarm 30 minutes earlier than usual, I create an opportunity to write or catch up on emails. I get a lot of stuff done by the time I have my coffee. Earlier wake-up calls also mean more hours in the day to complete tasks or enjoy favorite pastimes.
Exercising
I've said it before: I'm a semiprofessional couch potato who struggles with crippling pain and strong bouts of fatigue. Nevertheless, I have one body, and I intend to use it … even if I only do so for 12 days each month. I jog, do yoga, and go on long hikes with my dogs. If all of that fails, I do a few push-ups and feel like Wonder Woman, or settle for a little dance to my favorite song from the '90s.
Whatever your body allows you to do, do it. Exercising makes you stronger and healthier and contributes enormously to your mental health. 
Whether you're making arrangements to see others, using those days to take your children on fun outings, or scheduling your holidays accordingly, don't forget your life is still yours. Endometriosis may have the bad days, but the good ones are for you to live the life you want.
***
Note: Endometriosis News is strictly a news and information website about the disease. It does not provide medical advice, diagnosis, or treatment. This content is not intended to be a substitute for professional medical advice, diagnosis, or treatment. Always seek the advice of your physician or other qualified health provider with any questions you may have regarding a medical condition. Never disregard professional medical advice or delay in seeking it because of something you have read on this website. The opinions expressed in this column are not those of Endometriosis News or its parent company, BioNews Services, and are intended to spark discussion about issues pertaining to endometriosis.