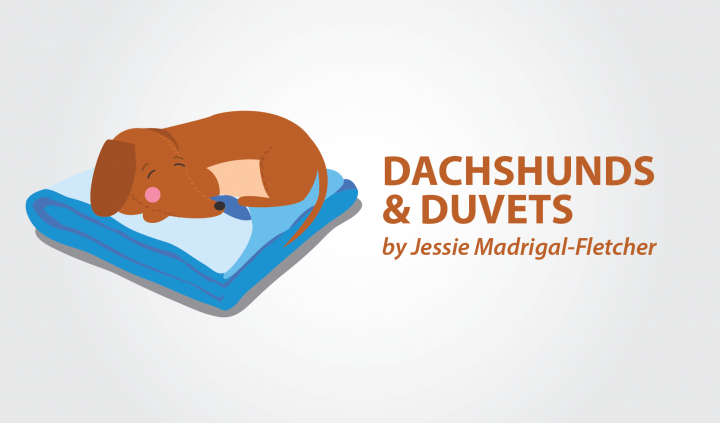 Endometriosis is a roller coaster ride. Hormonal imbalances, chronic pain, and a litany of other symptoms make daily life challenging. Traveling long distances can be tortuous, and working life as hard as climbing a mountain. Then there are those other slightly tricky things. 
White jeans
Who doesn't love a trend that gets the rest of the world excited but reminds you of your worst nightmare? There I was, age 12, wearing light-colored summer shorts closely followed by my mother attempting to conceal the massive blood stain on my butt. White bottoms can look glorious if you holiday in Ibiza, but nowadays there's nothing I crave less than wearing clothes that require a friend to check that I'm not embarrassing myself. Oh, and don't get me started on cropped tops … well actually, read on.
Instagram posts of people's abs
So, you've worked hard on your abdominals and want to share the fruit of your efforts with the world? Good for you. Meanwhile, my endo-bloated tummy and I will be over there, looking for something wearable to cover the scars and the new belly button I got after that last laparoscopy. 
Hordes of yummy-mummies
Your ovaries are actively sabotaging your day, and across the street appears a group of no less than seven new mothers with their babies in strollers. My kind of endometriosis means I'm challenged in the baby department, and walking near popular cafés at certain times of the day can be a trying experience. I tell myself they've all got their own problems to cope with. Being a mum is certainly no party, but crossing their path with my dodgy uterus brings up feelings that are all sorts of complicated. And I'm not ashamed to admit it. 
Gluten-free versions that just don't cut it
I'd like to thank the supermarkets for every loaf of overpriced blandness they produce. Dearest free-from sections, not only should you completely rethink your take on gluten-free bread, but you need to review your belief that it's OK to market these culinary disappointments as being "better than the real thing" while asking us to pay a premium for it. Please do better, that sliced bread is no bread, and you know it.
Ordering a hot drink
So I walked into a café today, craving the caffeine I probably shouldn't have, and reached for the hot chocolate menu only to find there's no dairy-free option. After boring the poor barista who ran out of suggestions for alternatives to milk that I can digest and not instantly regret, I finally opted for yet another peppermint tea. Don't get me wrong, peppermint tea is good, but I'm hormonal, and I just want to stuff my face with cake.
Does anyone else feel the same way?
Massive shout out to every endo-warrior navigating life with a smile even when we're crying inside. Remember it's not us, it's the endometriosis. Oh, and don't be like me. Just have the cake.
***
Note: Endometriosis News is strictly a news and information website about the disease. It does not provide medical advice, diagnosis, or treatment. This content is not intended to be a substitute for professional medical advice, diagnosis, or treatment. Always seek the advice of your physician or other qualified health provider with any questions you may have regarding a medical condition. Never disregard professional medical advice or delay in seeking it because of something you have read on this website. The opinions expressed in this column are not those of Endometriosis News or its parent company, BioNews Services, and are intended to spark discussion about issues pertaining to endometriosis.