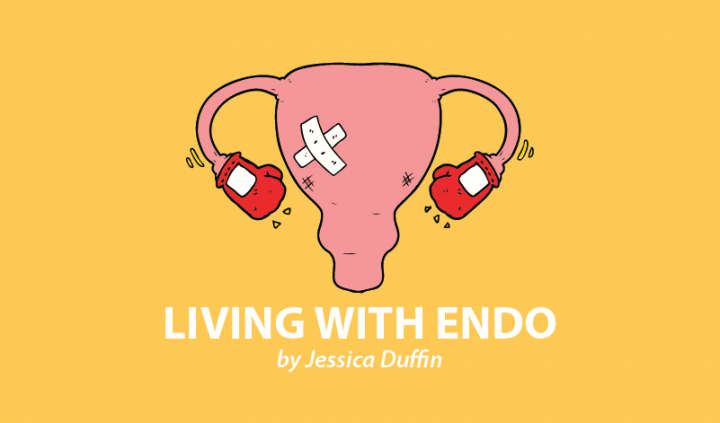 Health can be a costly thing. If you're in the United States, you've got insurance to pay for, and unless you have a really great employee package, you've probably got a limited amount of paid sick leave, too — wherever you are. On top of that, you might want to look after your health with good food, supplements, and maybe even the endo diet. It can add up. Especially in the beginning when you want to do everything perfectly and you're trying to go totally organic and cook from scratch.
Recently, I've been talking about how to make going gluten-free and dairy-free easier. Another area I want to address here is cost and accessibility. It may seem like going down the more natural route of endometriosis management is expensive, but there are ways to keep costs down and make these lifestyle changes accessible to you.
Bust those myths
Firstly, let's get real about the cost of dairy and meat versus the cost of plant-based foods. Myths and misconceptions form the basis of a lot of our fears around money and diet changes. If you're a meat eater, you should be able to see through these fears pretty quickly once you begin looking at your receipts. Meat generally costs a fair bit of money, especially if you go for better quality cuts. Of course, you can get the cheaper meats in the frozen section, and you can get the cheaper soya replacements in the frozen section too. But neither of those are great options when it comes to our hormone health (more on that here and here).
So, let's say you want to eat the better stuff to help manage endometriosis. If you're replacing meat with non-soy veggie replacements, you may be paying similar prices (or potentially less). It depends on what you're going for. If you want convenience, as with most things, you pay for it.
I've recently discovered a plant-based burger that's high on taste and is made without gluten, soy, or eggs (believe it or not, this hasn't been easy to find). They're not cheap, at £4.99 ($7) for two. But price-wise, they're not too much more than good high-quality, organic beef burgers. Combined with my favorite burger buns, I'm paying quite a bit for a Saturday night burger. But that's exactly what they are — a Saturday night burger. I don't make a habit of eating burgers every night, so I'm happy to treat myself once or twice a month to a really good comfort dinner.
So, yes, I pay more for the convenience of someone having made me up a couple of burgers. But my weekday shopping is often cheaper than the average, and your list can be, too.
If you love Bolognese or lasagna, Sainsbury's have just launched their mushroom mince for £1.50 ($2.10), or you could get puy lentils for less than £2 ($2.81). Puy lentils have a meaty flavor. Compare that to beef mince, which ranges between £2.50 ($3.51) and £5 ($7.01) in the United Kingdom.
What are your priority foods?
So, my suggestion: Find out which convenience and comfort foods you want to remain in your life, and hunt around for a good replacement that's at a price you're willing to pay. Yes, some foods can be higher, but as you can see, some can be lower, too, so often these replacements can even out.
I've struggled financially, and I'm definitely not out of the space yet (check my financial columns for help with this). I find that going for beans, legumes, and pulses are great alternatives and are always cheaper than meat. You can make beautiful burgers, and even sausages using pulses and grains. So, when you've got time, you could get creative in the kitchen. And if you don't, there are loads of recipes such as chickpea curries and lentil ragu to fill the spaces meat once did. You could even make your own mushroom mince by throwing some mushrooms in a food processor!
Now that those myths are busted and you don't feel the pressure to buy every perfectly packaged vegan item available, I'll be sharing in tomorrow's column entry about how to shop and get started with these lifestyle changes, even when on a budget.
***
Note: Endometriosis News is strictly a news and information website about the disease. It does not provide medical advice, diagnosis, or treatment. This content is not intended to be a substitute for professional medical advice, diagnosis, or treatment. Always seek the advice of your physician or other qualified health provider with any questions you may have regarding a medical condition. Never disregard professional medical advice or delay in seeking it because of something you have read on this website. The opinions expressed in this column are not those of Endometriosis News or its parent company, BioNews Services, and are intended to spark discussion about issues pertaining to endometriosis.