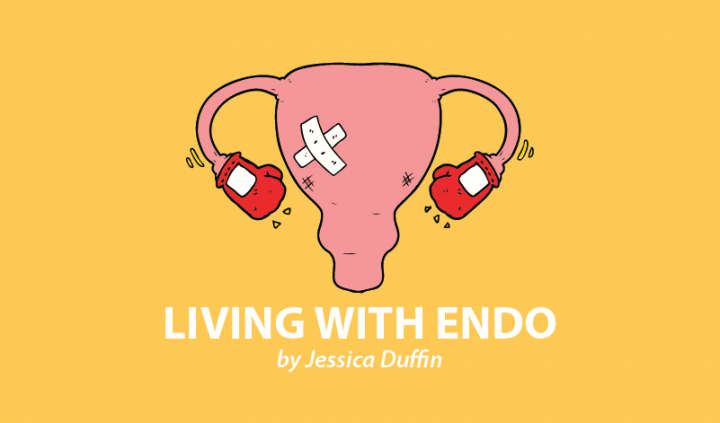 It's a new year and some of you might be thinking about a dream you once had — a dream that now feels like a distant, unrealistic possibility due to endometriosis taking center stage.
I've always been an ambitious person. I was never into climbing the corporate ladder, but I always wanted to leave my mark on the world, make a change, and create something special and meaningful. Three or four years ago, endometriosis threatened to take those dreams away. I just couldn't find anything I could keep doing. I didn't have the energy or the health, and eventually, I found myself exhausted and having to move on to another idea, venture, project, or job.
Today, I want to take you through steps that can help you make your dream a reality, even with endometriosis. These actions have helped me create This EndoLife. As someone living with a chronic illness, I know having a side hustle is much tougher for us than for your everyday "healthy" entrepreneur. We may have to do things a little differently, but I know that what we have to put out into the world is worth seeing and waiting for.
Get a coach
A major game-changer was getting a life coach. When I was most overwhelmed and frustrated, desperate to get started but completely lost and paralyzed by the issues of endometriosis, my coach helped me make sense of it all. She gave me space to chat through my passions, my dreams, and the reality of how much I could handle. Without her, I'm not sure whether This EndoLife would have come into being.
I was lucky and got a coach who recently qualified; she worked with me for free so she could practice. Find the main coaching organization in your country and you should be able to find out who's newly qualified and offering discounted sessions. Alternatively, I offer Skype coaching to help others pursue their life dreams while better managing endometriosis.
Take it a step at a time
I recently interviewed Lucy Sheridan, "The Comparison Coach," for my podcast. She said something that really stuck with me: If you have to write a book proposal but your health is causing you to not be able to stick to your (often fast-paced and unrealistic) goals, then writing one page of notes even once a week, is eventually going to add up to a book proposal. That's better than getting so overwhelmed by your task that you freeze with fear and don't do anything at all.
For the past few decades, we've been living in a world that has praised busyness over productivity. We have now started to realize being busy doesn't always mean getting stuff done as much as it means "filling time" and exhausting yourself.
Try discovering when your peak energy times are and focus on doing one task (or whatever you think is actually manageable) then. You'll often notice that you enjoy the task more, and get to where you want to be more quickly and effectively when you focus on getting less done … but at optimum times. I'm thinking of getting a Productivity Planner or a Daily Greatness Journal to help me do this.
Make you a key part of the business plan
The thing with following a dream, especially a side hustle or business, is we think passion equals burning the midnight candle and hanging on by the skin of our teeth to make it work. OK, sure, for some people this might be the key to their business. But a lot of entrepreneurs who work like that are also the types who thrive with stress, work best under pressure, and have crazy energy levels all the time.
For me, and for many others with endometriosis, that just doesn't work. Stress makes endo worse, pressure makes us stressed, and pushing ourselves to our limits is a sure way to make us iller and burnt out. And if you burn out, so does your dream.
Looking after ourselves, quite frankly, has to be part of the business plan. If you're starting something, it's important you give yourself enough time off to sleep, exercise, and enjoy yourself. It's also important to make time for self-care and eating well — i.e. cooking veggies instead of just eating dry toast for speed, as I used to do!
The better you feel, the more energy, passion, and enthusiasm you'll have for your dream. Forget "Dreams don't work unless you do." I'm coining my own motto: "Dreams don't work unless you rest."
***
Note: Endometriosis News is strictly a news and information website about the disease. It does not provide medical advice, diagnosis, or treatment. This content is not intended to be a substitute for professional medical advice, diagnosis, or treatment. Always seek the advice of your physician or other qualified health provider with any questions you may have regarding a medical condition. Never disregard professional medical advice or delay in seeking it because of something you have read on this website. The opinions expressed in this column are not those of Endometriosis News or its parent company, BioNews Services, and are intended to spark discussion about issues pertaining to endometriosis.