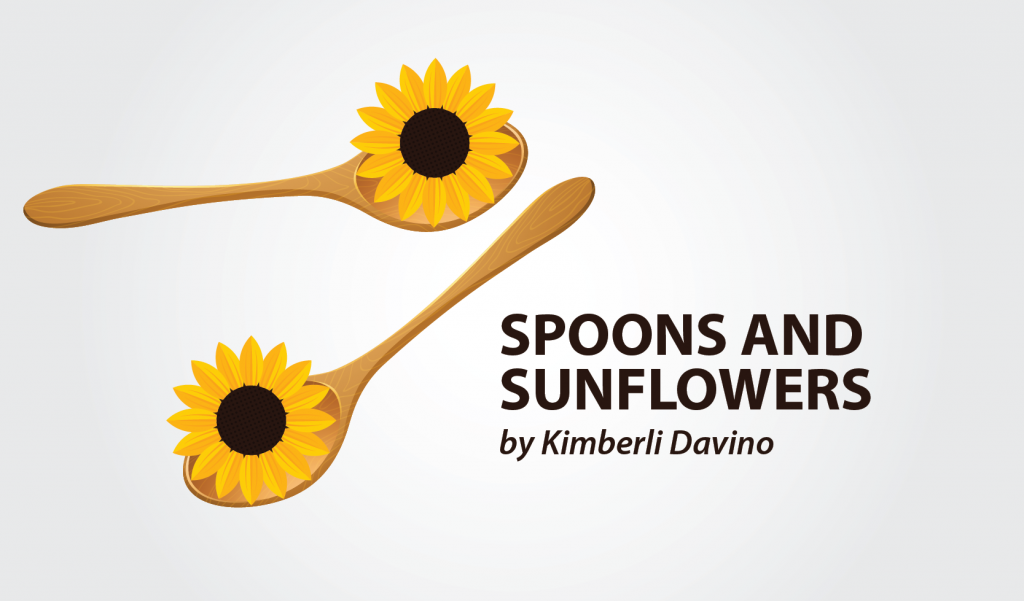 If you suffer with endometriosis and the thought of traveling worries you, I am here to tell you that you are not alone. It is true, traveling with endometriosis can be painful, difficult and downright annoying. Having a chronic illness can be unpredictable, draining and show up at the worst times possible. But it also is true that traveling and having a good time is still doable.
In this week's column, I will explain how yoga, rest, movement and comfort items help me have an enjoyable vacation.
Yoga
There is nothing better than starting my day with stretching and breathing exercises. I used to think yoga was a bit overrated. That was until I found others in the chronic illness community who also practice it. Yoga has been a blessing in disguise for me. Not only does it stretch out my many pains from endometriosis, but it also relaxes me, and I find myself more aware and happier when I am done. Many people have asked me, "Do you find a yoga class to attend wherever you are traveling"? My answer is simply, no. Instead, I write down a few poses and exercises I enjoy, bring it with me, and practice them wherever I am. Mountains, beach, middle of the airport, even on the side of the road.
Tip: Before getting into the car for a long drive or on an airplane, stretch out with some yoga and breathing exercises. You may feel silly doing this in the middle of a bunch of people, but I would rather look silly than be in a lot of pain!
Rest, but move around
I know on vacation everyone's first thought is to go, go, go. It is important to make sure your body is receiving the proper rest it needs. Many times when I am away, I take some time out of the day to take a nap. It helps me regain my energy and refuel my body for the rest of the day or evening. Although resting is important, so is moving around. When I am on vacation, I try to walk everywhere. Some days, when I am hurting, lying around hurts me more. Being up and walking around helps keep my pain and bloat to a minimum. There also is a plus side to all the walking. It helps me, for the most part, remain the same weight! I have noticed I stopped gaining so much weight when I go on vacation.
Tip: I have begun to realize that one-hour naps are long enough for me. Anything shorter or longer leaves me groggy. It is important for you to figure out how much rest is best for you. Also, with all the walking, I still make sure to take breaks and stop every once in a while to catch my breath and make sure my body is able to keep going.
Pack comfort items
Endometriosis is sneaky. One minute you feel skinny, the next you feel bloated. I make sure to pack essentials for all sorts of situations. Comfy clothes: leggings, yoga pants, proper underwear for periods, all sorts of shoes for sore feet. I also make sure to pack comfy bras and different pads that match how heavy my flow could be. I tend to choose darker clothes, especially pants, to keep my stress level of leaking to a minimum. And bring a heating pad.
Tip: If traveling to the beach, pack comfy shorts you do not mind getting wet. This is what I use as bottoms when my period keeps me from wearing my bathing suit. By doing this, I still get to enjoy going into the water.
In next week's column, I will discuss tips about eating and drinking while on vacation. 
***
Note: Endometriosis News is strictly a news and information website about the disease. It does not provide medical advice, diagnosis, or treatment. This content is not intended to be a substitute for professional medical advice, diagnosis, or treatment. Always seek the advice of your physician or other qualified health provider with any questions you may have regarding a medical condition. Never disregard professional medical advice or delay in seeking it because of something you have read on this website. The opinions expressed in this column are not those of Endometriosis News or its parent company, BioNews Services, and are intended to spark discussion about issues pertaining to endometriosis.