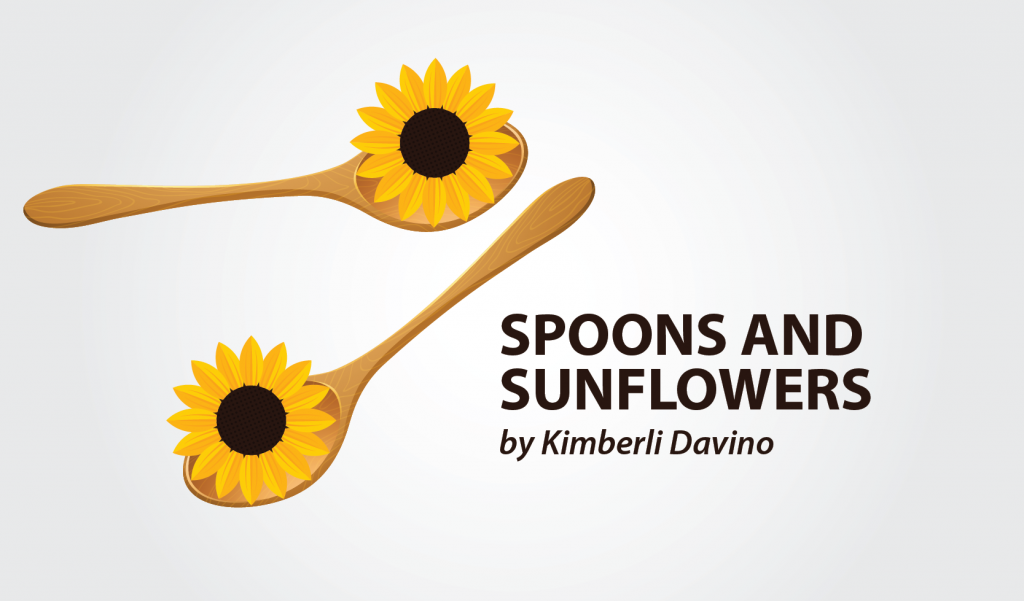 Long before I received a diagnosis of what was going on with me, I would never post about not feeling well. Friends and family talked with me more and always liked my posts on social media.
When I finally received my endometriosis diagnosis last March, I noticed a decrease in the number of people in my life. The first few days after surgery, many people checked in. As weeks and months went on, I felt a distance growing between me and a lot of people. It almost felt like we had nothing in common anymore. In reality, we did not. I was beginning a new journey, a journey that those in my life did not truly understand.
My blog
I decided to create a blog to talk about my illness. Writing became therapeutic and helped me learn to cope with things. It became my safe place to vent, when I thought no one was listening. My intentions with my blog were to raise awareness and help myself and other women who were struggling.
But a part of me became embarrassed. Embarrassed because I saw just how many people in my life stopped responding to me when I started to post more about having endometriosis. It was as if I could feel the eye rolls as soon as I would write something new.
I believe those in my life have become tired of reading about my chronic illness. This feeling is not too far off the mark. Those with whom I now interact most on social media are those with endometriosis and other illnesses. Support groups and endometriosis communities have become my new norm.
What makes me sad
It saddens me that those I once thought were good friends do not check in anymore. If I do get a message, it is typically about themselves or something they need. I do not need the sympathy and certainly do not need someone to check in on me every day. In a column published here last month, I talked about how I cringe when people ask how I am doing, because I become tired of saying not well. But still, it is nice to feel loved and wanted by those close to you.
Part of me wishes that my family and friends had a better understanding of what each day was like for me. I have an illness. Just because my outside look OK does not mean I am well on the inside. Something so invisible and quiet can really be destructive. This is something those in my life do not fully understand. I assume that is why they become tired of seeing posts about it.
The chronic illness community
Within the chronic illness community, I have met so many brave, beautiful, inspiring women. Each story is different, but we all share one thing – compassion for each other. We get it, we don't judge, and we love each other. It is amazing how we come together to challenge each other, raise each other up and share each other's stories with the world. We make sure that we do not go through life alone. I feel I have more friends now than I ever had.
Since my diagnosis, I have made one friend in particular and I could honestly say she has become a best friend. We understand each other and are able to vent about our illnesses together. We make sure to check in on each other. We are able to talk about our husbands and cats. It's refreshing. It's the type of friendship I need.
A part of me feels blessed to have been diagnosed with endometriosis. It has led me to many amazing friends. We plan meet-ups, comment on each others' posts, and send inspiring cards. It is what helps me get by. It helps to have a community of people dealing with the same thing. Whether we have known each other for years, months or a day, I cherish each and every one of these new friendships. I have friends from all around the world, and not many people can say that.
I want to remind those who are struggling with endometriosis and feel as though they are losing people in their life, that you are not alone. You have a community of strong women who are fighting just like you. Always remember that.
***
Note: Endometriosis News is strictly a news and information website about the disease. It does not provide medical advice, diagnosis, or treatment. This content is not intended to be a substitute for professional medical advice, diagnosis, or treatment. Always seek the advice of your physician or other qualified health provider with any questions you may have regarding a medical condition. Never disregard professional medical advice or delay in seeking it because of something you have read on this website. The opinions expressed in this column are not those of Endometriosis News or its parent company, BioNews Services, and are intended to spark discussion about issues pertaining to endometriosis.