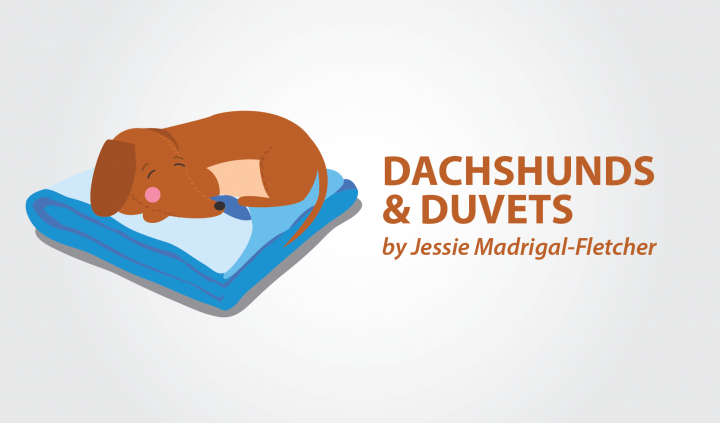 During the most recent visit to my endometriosis specialist, I received some pretty shocking news. I was expecting an ovary malfunction or the appearance of another bothersome polyp, but I wasn't prepared for what my doctor said after shaking my hand. "I'm retiring in March," he said.
I'm not ashamed to admit my first thought was, "How very dare you?!" Everything I felt after he uttered those words was a fun mixture of despair, anger, and mostly dread. 
My specialist is quite possibly one of the most prominent experts on endometriosis in the U.K., maybe even in Europe. It took me a lot of blood, sweat, and tears to secure an initial appointment with him. He was the first health professional to happily sit back and listen as I listed each one of my symptoms. He is also responsible for giving me a lot of my life back since my last surgery. Thinking about having to go through the grueling process of finding a decent doctor all over again sent shivers down my spine … actually, no, it made me want to throw up. (Hello, anxiety!)
On the other hand, my specialist is far from perfect.
He is so busy it's actually hard to get hold of him if I'm experiencing something that requires urgent treatment. Trying to talk to him is like attempting to reach a member of the Royal family. There are so many hoops to jump through. He also sees so many patients that he never quite remembers who I am and asks me about my child-bearing intentions every time he sees me. Yet, despite all this, he knows what he's talking about when dealing with endometriosis. I sometimes (quite irrationally, I know) believe that no one else knows anything about this disease other than him. 
At first, I considered seeing him one last time before he retired, and as he suggested, maybe even squeeze in a bit of surgery. But March is less than two months away, and the idea of rushing everything because of his retirement felt excessive. It was definitely not what I wanted. 
In my mind, I already have said goodbye to my specialist.
After lamenting my loss for a few weeks, I decided to start looking for his replacement. I know it's going to involve a lot of research and contacting fellow endometriosis patients. I also must study every option and consider location, travel costs, and most importantly, the reputation of each doctor and their general approach to the illness. 
Losing my specialist is a blow that I didn't need. I've barely had a year and a half of treatment with him, and I am pretty sure I will need surgery sooner rather than later.
However, this falls into the category of things that are out of my control, and as such, there isn't much I can do apart from moving on with my life and doing what's best for me.
***
Note: Endometriosis News is strictly a news and information website about the disease. It does not provide medical advice, diagnosis, or treatment. This content is not intended to be a substitute for professional medical advice, diagnosis, or treatment. Always seek the advice of your physician or other qualified health provider with any questions you may have regarding a medical condition. Never disregard professional medical advice or delay in seeking it because of something you have read on this website. The opinions expressed in this column are not those of Endometriosis News or its parent company, BioNews Services, and are intended to spark discussion about issues pertaining to endometriosis.