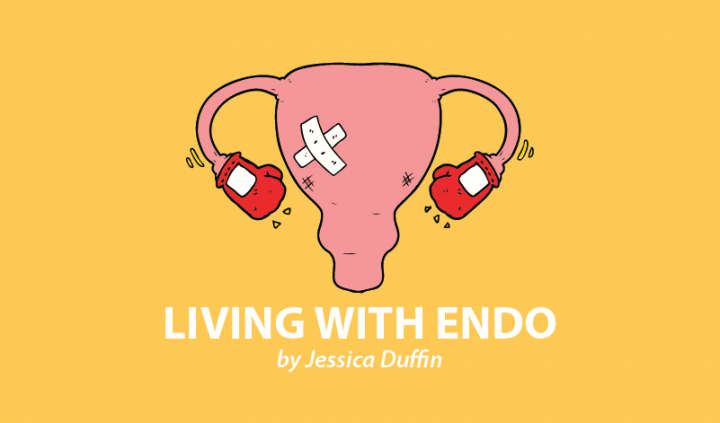 How many of us start the day with the smell of coffee or a steaming cup of tea? Judging by the boom in coffee shops over the past decade, the answer is lots.
Giving up coffee was one of the hardest things I did to help manage my endometriosis. To lower my pain levels, I eliminated or minimized inflammatory food groups and added in more endo-friendly foods. And it worked really well.
Coffee turned out to be not only one of the things I love most in the world but also one of the worst things for my endometriosis. It could single-handedly take me down in combat, and frequently, too. Tea, though it had a lesser effect, could also cause a flare.
So, these days, I keep to decaf coffee and usually treat myself once or twice a week. Decaf still triggers me if I drink it regularly, so I've replaced my coffee habit with some other tasty hot drinks, which have filled the coffee- or tea-shaped-hole in my heart.
Chicory root
If you're after something that mimics coffee in texture, taste, and smell, chicory will hopefully soothe your cravings. Chicory has a bitter taste and notes that are reminiscent of coffee, yet it also has a buttery-ness and a distinctive quality that means you won't mistake it for coffee — although it comes close.
It comes so close that a chicory espresso topped with foam makes a perfect coffee substitute. I make a flat white with a teaspoon of organic, soluble chicory root, an espresso-sized shot of hot water, and foamed milk. You can also buy chicory grounds to use in a cafeteria, though I have to say, I didn't have much luck with that.
Rooibos tea
Rooibos is a great option if you can't live without an English breakfast or builders tea. A simple rooibos tea is a good substitute for a regular cup, but I prefer the blends. I miss sipping Earl Grey tea on a rainy afternoon or a Sunday morning, but luckily there are now plenty of good quality, organic rooibos Earl Grey blends. You can also find vanilla rooibos, lovely for after dinner if you want something sweet, and even an English breakfast rooibos.
Hot cacao
Is this a controversial one? Maybe, but I find that a delicious cacao drink satisfies me like coffee does, and it even serves as a pick-me-up. Raw cacao (or unprocessed cocoa) retains the antioxidants and nutrients in the bean, so you get a nutritional top-up, but cacao can also be stimulating for some (it does have a little caffeine, so monitor your endometriosis after drinking it), and boosts our happy hormones. I like to use cacao liquor drops (sugarless and healthy chocolate drops), melted in nut milk and blended with cinnamon. I add a teaspoon of cashew butter and a powdered form of cordyceps and lion's mane mushrooms. Lion's mane has been shown to boost brain function while cordyceps increases energy, I find these two supplements, combined with cacao, can minimize my brain fog for a few hours.
What about you? Do you have any go-to caffeine replacements?
***
Note: Endometriosis News is strictly a news and information website about the disease. It does not provide medical advice, diagnosis, or treatment. This content is not intended to be a substitute for professional medical advice, diagnosis, or treatment. Always seek the advice of your physician or other qualified health provider with any questions you may have regarding a medical condition. Never disregard professional medical advice or delay in seeking it because of something you have read on this website. The opinions expressed in this column are not those of Endometriosis News or its parent company, BioNews Services, and are intended to spark discussion about issues pertaining to endometriosis.